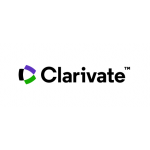 CPA Global, Part of Clarivate
CPA Global, part of Clarivate, is a global leader in Intellectual Property software and tech-enabled services, serving over 12,000 law firm and corporate customers every day. Our commitment is to give IP professionals the information, insight and technology they need to manage the world's ideas.
Kontakt
Bulevar vojvode Bojovića 6-8 Beograd, Srbija
O nama
We operate at the heart of the innovation lifecycle, providing the actionable information and insights our customers need to make critical decisions with speed and certainty. We arm innovators with unique insights to bring new ideas to life, empowering them to quickly and confidently uncover potential opportunities, take the right risks and bring strong brands to market, faster.
Our industry-leading solutions are built on a foundation of globally trusted content, advanced data science capabilities and deep domain expertise. Learn how we can help you change the way you create, protect and advance innovation.
Beneficije
Health and wellbeing
Yearly medical check-up, psychological support, BeWell Platform
Flexible working hours
Compressed work week
Company discount
We partner with various vendors to provide discounts for our employees
Parking available
For the colleagues who carpool - because we care about the environment!
Family & Parenthood
Additional math, English and Serbian language classes for school kids, Bushido kids school of sport
Fun & Entertainment
Game room, Table soccer, Table tennis, Quizzes and tournaments
Education, professional development
MyLearning platform
Food and drinks
Fruit, coffee, paid lunch
Awards, bonuses, gifts
Annual bonuses, spot bonuses, referral bonuses
Sport and fitness
Fitpass, marathons, Business run, Clarivate Bicycle Club
Team building
Company parties, gatherings, Friday treats, Team buildings
Naši ljudi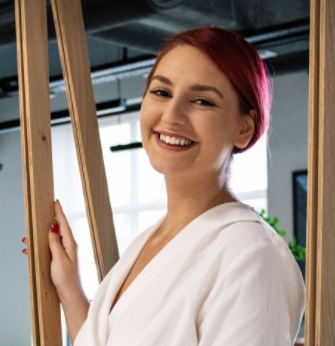 Tamara Nikolić
Human Resources Administrator
If I was asked what is the one most important quality a good employer should have, I would without any hesitation respond with "care". It is the true and authentic care that sets the foundation of all important things such as listening, helping and understanding which then results in satisfaction with the job, feeling appreciated and valued for who you really are, learning and enjoying a great work environment. And while no employer is perfect, here at Clarivate I have found colleagues that care, listen and help, which provided me with the opportunity to develop my skills, to dive deep outside of my comfort zone and find that I am growing and maturing every step of the way. The thing that I am the most proud of is the feedback culture that enables everyone to have open and honest conversations with each other and therefore helps create trusting and nurturing environment. Working in HR, I can't help but feel very content with the environment we have all shaped, which makes my role that much more satisfying. All other benefits are the cherry on the top of that care milkshake. So if you're looking not just for a job, but for the truly healthy workplace, your search might just be over with us.
Prikaži više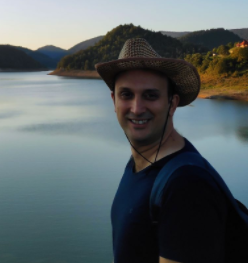 Ognjen Radović
Test Manager
I decided to start working at Clarivate almost two years ago and it was a wise decision. In the position of Test Architect, I had the opportunity to get in touch with various high-impact IP rights projects and associated testing challenges (e.g. UI Testing (web + desktop applications), Cloud Migration Testing, Data Migration Testing, API Testing, Performance Testing etc.) which all together significantly contributed to my professional development. Soon, I was given a chance to advance my career and take on the role of Test Manager. It feels great being a part of Clarivate. This is a truly global company that gives an individual opportunity to work in a very diverse multicultural environment. I enjoy working on products that shape the present and that will change the future of the Intellectual Property industry. It is a privilege to face and overcome these challenges together with very talented people around you. I love the fact that this is an environment that treats people with respect and care. The team spirit is phenomenal and despite having many different teams, going through difficult time of pandemic, it feels like we are one big family which is not something you would usually expect from the company of this size. The degree of flexibility is exceptional and it means a lot to me that I have the freedom to organize my time and work in the way that suits me best.
Prikaži više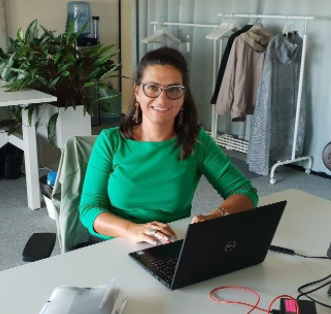 Korana Golubović
Customer Service Advisor
For some time I was postponing the job change due to lack of time, subconscious reluctance to new start and due to stepping out of my comfort zone. And here I am… out of my cosy zone, in IP world I have never cross connected before, enjoying the Clarivate healthy work environment with ongoing opportunities to grow personally and professionally. Initially I didn't know what to expect and embarked the journey with a possibility to opt out if it proves not suitable match but oh, boy, was I wrong. 5 months later, Clarivate still ticks my boxes with specious, contemporary work premises with downtown location. To boost your energy with drinks, fruits and food, we have few galleys, to unwind there are play zones but above all there are polite, friendly and always there for you colleagues. Clarivate meets my needs to develop professionally and encourages employees to plan their future with this IP family. Moreover, Clarivate does not focus only to its business but nurtures employees and actively participates in keeping the world a better place to live in. Various offered projects such are sustainable, volunteer, donation, sport activities have given me an opportunity to feed my soul by helping those they need us now. Clarivate is a career as an individual's metaphorical "journey" through learning, work and other aspects of life. Career experts say that people change careers (not jobs) five to seven times in a lifetime yet in Clarivate one changes jobs but keeps the career within the family. I am happy to have found my future with Clarivate, you should join us too. About me: By vocation teacher of Spanish Language and Hispanic literatures, by work experience Cruise Manager and Director, On site operations manager in Tourism, by lifestyle globetrotter.
Prikaži više
Poslovi
Trenutno nema aktivnih oglasa za posao
IT Insajder - iskustva o radu i sa intervjua
Osoba nije želela da prikaže svoje lične podatke,
Trenutno zaposlen/a u kompaniji
Zaposlen na neodređeni vremenski period manje od jedne godine
Pozitivno
Brz rast broja zaposlenih -> Stabilna firma sa definisanom misijom i vizijom unapred
Dosta benefita, FitPass, privatno zdravstveno osiguranje, ručak u firmi ili ukoliko je rad od kuće topli obrok, bonusi kao i pomoć roditeljima oko dece.
Zamerke
Brz rast broja zaposlenih -> Emotivno stanje introvertnih osoba (mada ovo zavisi i do same osobe)
Ne postoje namenske obuke već samo kroz LinkedIN learning.

Ove informaciju su mi korisne
Osoba nije želela da prikaže svoje lične podatke,
Trenutno zaposlen/a u kompaniji
Zaposlen na određeni vremenski period manje od jedne godine
02.06.2021
.NET Developer
Pozitivno
Odlicna ekipa ljudi, lepo podeljeni po timovima. Pohvalio bih i lidere timova.
Mnogo benefita, FitPass, privatno zdravstveno osiguranje, ručak u firmi (kad se vrati ovo na normalu), bonusi, pomoc oko dece, dosta prostora za napredovanje, 25 dana god. odmora, odlicne kancelarije, obezbedjen parking ili u zgradi ili na parkingu preko puta. Stvarno, sve pohvale za firmu.
Zamerke
Mozda nije zamerka, ali mnogima se ne svidja sto je kupljena od strane Clarivate.
Ove informaciju su mi korisne
Plate
Prosečna neto plata
2475 €
Software Developer 2 plate
Prosečna neto plata
3300 €
Technical Lead 1 plata
Prosečna neto plata
1400 €
Test Engineer 1 plata
Prateći kompanije, dobijaćeš email obaveštenje kada zapraćeni poslodavci objave nove oglase za posao, kao i kada osvanu nove recenzije o njima.
Na taj način ti neće promaći nijedna željena prilika za posao, a usput ćeš se i informisati o uslovima rada.