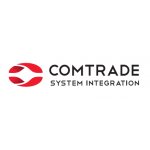 Comtrade System Integration d.o.o.
Comtrade System Integration is focused on helping businesses enhance performance and efficiency through our innovative system integration services.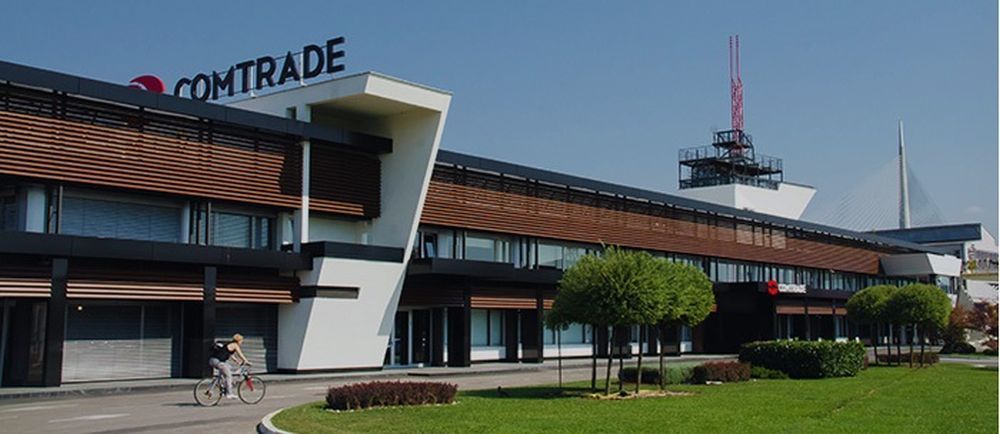 O nama
The company was founded in 2001 and employs more than 300 IT professionals with top industry certifications. Through our partnerships with global technology leaders, including Microsoft, IBM and EMC we offer premium IT products, professional services and expertise in design, development and integration of systems and applications. Over the years, our portfolio has grown to include DWH, ECM, CRM, ERP consulting, cloud & mobile software development, networking, virtualization, data migration, infrastructure software solutions and other services.
Our achievements:
· 5M+ telco users on different platforms
· We are a premium content provider for more than 80% of the banks in Serbia
· 40 public institutions use our solutions and services
· 20+ TB of consolidated data and 8M customer profiles stored in our data warehouse
· 100+ successful data center implementations region wide
· 0 % rate of unfinished projects
· 15K+ patients registered in our Health Information Systems
· Our team works around-the-clock to keep our clients' infrastructure up and running 24/7.
Selection process:
The selection process in our company takes place through several phases. After receiving an application for an open position, our recruiters will contact you to schedule the first interview through which you as a candidate will get to know our company better, and we will have the opportunity to hear more about your previous work experience. After the initial interview, you will go through our assessment which consists of a logical ability test and a personality test. After obtaining the results, we organize a technical interview with members of our Hiring team, with whom you will go through the terms of the position and specific knowledge required, and depending on the position applied, we can organize a technical test as part of the second phase of the selection process. The last round of the selection process involves an interview with the sector manager, after which we send an offer to the candidates. During the process, you can get all the information from our dedicated recruitment team.
If there is currently no open position you are interested in, you can always apply to our candidate database on the Comtrade career page.
Beneficije
Obezbeđen parking
Kompanijski restoran
Kompanijski kafić – vaučeri za besplatna pića
Privatno zdravstveno osiguranje
Teretana u okviru kompanije
Novogodišnji paketići za decu zaposlenih
Team building aktivnosti
Edukacija zaposlenih
Performance management – unapređenja na jednogodišnjem nivou
Rad od kuće
5 dana godišnje 100% plaćeno bolovanje
Slobodan dan za roditelje đaka prvaka
Časovi engleskog jezika
Klizno radno vreme
IT Insajder - iskustva o radu i sa intervjua
Podeli svoje iskustvo
Anonimno podeli svoje iskustvo o radu ili sa intervjua i pomozi drugim kandidatima koji se interesuju za kompaniju.
Kompanija je odlična za početak karijere. Uglavnom se radi u tehnologijama novijeg datuma. Program mentorstva je odličan i mentor je uvek posvećen svom zadatku. Ljudi sa kojima sam radio uvek su bili tu šta god da je zatrebalo kako na poslu tako i van njega. Ukoliko svoj posao radite na vreme i dovoljno dobro tolerisace vam se mnoge stvari. :)
Obećanja koja se dobiju ne ispune se do kraja zbog menadžerskih stvari. Ponekada se forsiraju ljudi koji nisu dovoljno stručni u svom poslu. Najveća zamerka je to usled povećanog obima posla ne obavlja se code review u dovoljnoj meri.

Osoba nije želela da prikaže svoje lične podatke
Trenutno zaposlen/a u kompaniji
Zaposlen Više od dve godine
Ove informaciju su mi korisne
- Mogućnost napredovanja sa različitih pozicija
- Raznovrsnost projekata
- Novije tehnologije
- Dobra lokacija, veliki parking
- Restoran u sklopu firme
- Privatno zdravstveno
- Fleksibilno radno vreme - dolazak je od 8-10
- Radno vreme od 8 sati
- Mnogo dobrih ljudi - racionalnih, spremnih da pomognu, kolegijalnih
- Dobro organizovani onborading procesi
- Uglavnom kratki rokovi
- Nepisanje unit testova - zbog pomenutih kratkih rokova
- Manjak ljudi u nekim timovima
Osoba nije želela da prikaže svoje lične podatke
Trenutno zaposlen/a u kompaniji
Zaposlen na neodređeni vremenski period više od dve godine
Ove informaciju su mi korisne
Plate
Plate koje su uneli korisnici sajta
Prosečna neto plata
1000 €
Graphic Designer 1 plata
Prosečna neto plata
1300 €
IT Consultant 1 plata
Prosečna neto plata
600 €
QA Specialist 1 plata
Prosečna neto plata
882 €
Software Developer 3 plate
Prosečna neto plata
680 €
System Engineer 1 plata
Prosečna neto plata
800 €
IT Help Desk / Support 1 plata
Prateći kompanije, dobijaćeš email obaveštenje kada zapraćeni poslodavci objave nove oglase za posao, kao i kada osvanu nove recenzije o njima.
Na taj način ti neće promaći nijedna željena prilika za posao, a usput ćeš se i informisati o uslovima rada.