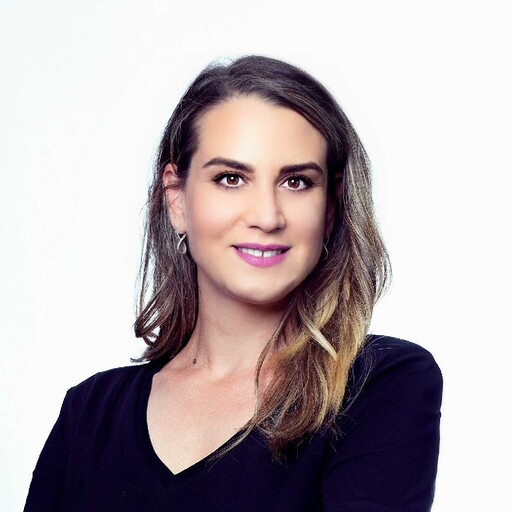 Postavi pitanje poslodavcu
Dusanka Vukovic, Talent Acquisition Partner
DEVTECH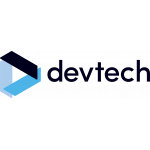 DEVTECH
Devtech was founded in 2012 upon the return of a young Serbian self-made serial tech entrepreneur, who left successful business career abroad and formed a team of dedicated IT professionals striving for excellence. The team has since grown to 150+ experts with presence in the USA, UK, Canada, Serbia & the Netherlands, and has become a trusted technology partner for global innovative companies.
Kontakt
1 Ropemaker Street, London EC2Y 9HT, United Kingdom; Bulevar Mihajla Pupina 12, 21000 Novi Sad; Omladinskih Brigada 88a, 11000 Belgrade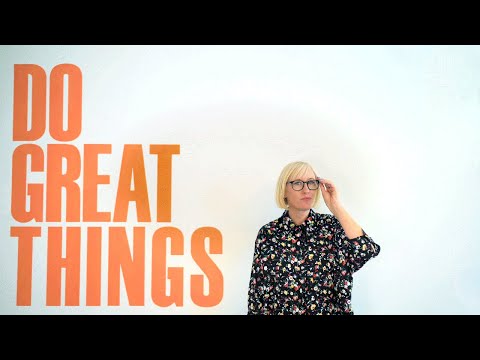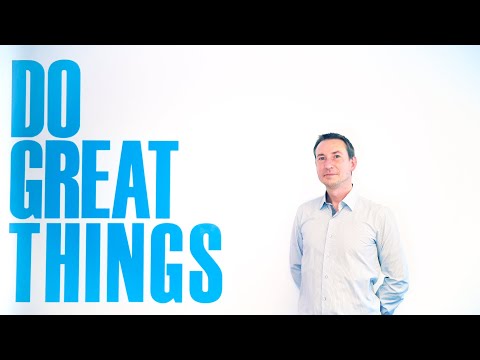 About us
Devtech aims to empower every innovative technology business in the world do what they do best, even better. At Devtech, we accelerate innovation and technology roadmaps of global Telecoms, Cloud Service Providers and Software Vendors, by providing high-quality digital engineering services focused on development, integration and migration.
As a team of 150+ with presence in the USA, UK, Canada, the Netherlands and Serbia, we have a track record of helping our customers respond to change better and faster, while relying on us as an integral part of their success. Our culture is the one of embracing change, pursuing growth and learning, and fostering an environment where we help each other. We are adventurous, creative, open-minded, and love what we do. We have a big ambition and are looking for people who want to help us achieve it.
Trusted technology partner for global innovative companies, to name a few:

Learning & Development - the Center of our Culture & Practices
We are curious and we love to learn, which is why you get access to paid trainings, certifications and conference attendance as part of your development plan. We also nurture a culture of knowledge sharing and helpfulness, which is why mentorship and knowledge sharing programs that facilitate individual's progress are available.
All our leaders go through Devtech Leadership Development program consisting of many trainings including SLII® by The Ken Blanchard Companies, the most widely used leadership training program in the world. One of our core focus areas company-wide is nurturing an environment where team members can actively develop and grow, which is why leaders are supported in their roles to develop people and coach them to achieve their performance objectives and career goals.
R&D at Devtech
There is no growth without innovation, challenging the status quo and embracing new ideas.
Research & Development (R&D) plays a vital role in shaping Devtech's future, by providing valuable insight in technology innovations and aligning them to our strategic business goals. R&D department is responsible for driving innovation in products, processes and knowledge sharing by overseeing:
New Product (IP) Development

Product Ideas Execution

Onboarding & Upskilling

Knowledge Sharing
Benefits
Flexible and remote work
Private health insurance
Learning & development opportunites
Stock options and profit sharing
Wellness and paid sport activities
Maternity and paternity benefits
Fresh fruit, snacks and coffee
Professional courses
Online English language learning
Well-being & mental health support
Team buildings
Referral bonuses
Performance bonuses
Performance bonuses
Reviews
Podeli svoje iskustvo
Anonimno podeli svoje iskustvo o radu ili sa intervjua i pomozi drugim kandidatima koji se interesuju za kompaniju.
Razgovor je obavljen preko Zoom-a sa HR Generalist-om ove kompanije. U pitanju je bio inicijalni razgovor za "Junior DevOps Engineer" poziciju gde smo prodiskutovali moje radno iskustvo i koje tehnologije poznajem iz opisa oglasa. Zatim je predstavila samu kompaniju i tim sa kojim bih potencijalno radio. Sasvim uobičajen i kliše razgovor. Rečeno mi je da ću povratnu informaciju dobiti kroz 7 dana nakon čega bi se organizovao i dalji tok selekcije. Povratnu informaciju sam dobio nakon 6 dana gde mi je putem generičkog mejla javljeno da sam odbijen i da su ostali kandidati dobili prednost, bla bla truć truć. Celokupan utisak ovog razgovora je pokvario taj mejl koji pomalo omalovažava ostale kandidate jer ispada da nismo ni imali razgovor sa tom osobom već nam se svima obratila u množini. Sve u svemu, ne bih ponovo aplicirao u ovoj kompaniji pošto mi se nije dopao način na koji je dostavljena povratna informacija. Svi će da pomisle kako HR tim dobija "100 aplikacija" dnevno i tako te priče. Međutim, više puta sam doživeo da mi se HR iz mnogo većih firmi lično obraća i navodi razloge za odbijanje. Takav pristup bi mnogo više doprineo boljem utisku o svakom poslodavcu pa čak iako je kandidat odbijen. Na kraju dana će se uvek pamtiti način na koji ste odbijeni...
Na kojim bitnim projektima si skoro radio?
Osoba nije želela da prikaže svoje lične podatke
Bez ponude za posao
Intervju lak
Ceo proces je trajao 1 nedelju
Ove informaciju su mi korisne
Opustena atmosfera, ljudi fenomenalni. Benefiti koliko hoces. Ceni se rad, moze se napredovati. Placen si u skladu sa radom. Izuzetna pogodnost za porodilje, radno vreme od 20h nedeljno i to kad ona hoce. Sve u svemu 9.5 ocena.
Osoba nije želela da prikaže svoje lične podatke
Nije trenutno zaposlen/a u kompaniji
Zaposlen na određeni vremenski period
Ove informaciju su mi korisne
Salaries
Plate koje su uneli korisnici sajta
Prosečna neto plata
1350 €
Software Developer 6 plata
Prateći kompanije, dobijaćeš email obaveštenje kada zapraćeni poslodavci objave nove oglase za posao, kao i kada osvanu nove recenzije o njima.
Na taj način ti neće promaći nijedna željena prilika za posao, a usput ćeš se i informisati o uslovima rada.