IT Labs
Founded in 2005 in Los Angeles, IT Labs is a company that produces high-performing, purpose-driven software development teams. Our goal? To enable our clients to compete through tech, while providing a platform for bright heads to grow and develop into top notch professionals.
Kontakt
Bulevar Mihajla Pupina 165G, Beograd
Proces selekcije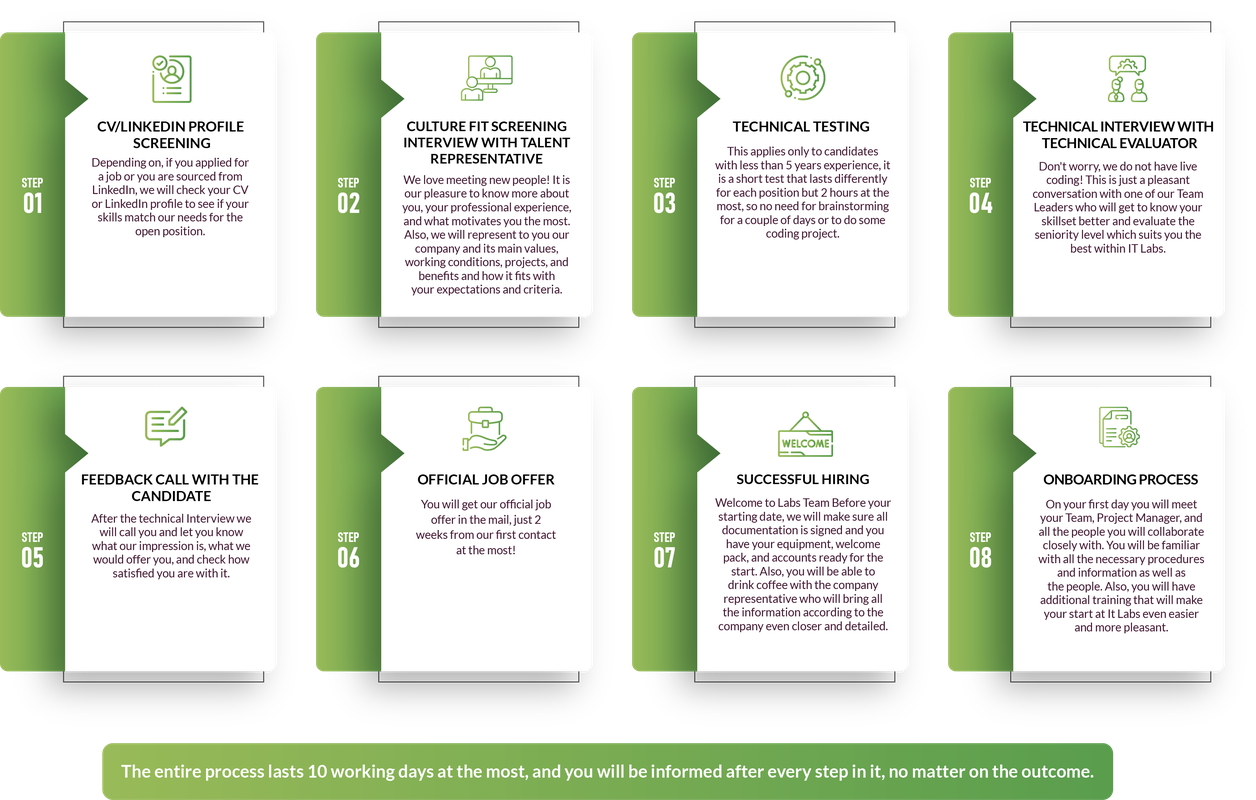 Zaprati kompaniju i ne propusti nove važne informacije. Dobićeš email obaveštenje kada poslodavac objavi novi oglas za posao, kada neko podeli platu, iskustvo o radu ili sa intervjua.
Poruka uspešno prosleđena
Poruka uspešno prosleđena. Javimo ti se čim dobijemo odgovor