Utisci zaposlenih o radu u IT sektoru kompanije Keba AG
100% zaposlenih preporučuje ovu kompaniju
---
balans između karijere i privatnog života
Osoba nije želela da prikaže svoje lične podatke

Trenutno zaposlen/a u kompaniji

Zaposlen na neodređeni vremenski period više od četiri godine

Opšti utisak o kompaniji:
---
Pozitivni utisci o kompaniji
- dobri ljudi pa samim tim i atmosfera
- korektan odnos sa poslodavcem
- stabilni projekti bez velikih kašnjenja u većini slučajeva dobro planirani
- nema velikog pritiska
- klizno radno vreme sa core time-om od 8:30 do 15:30 kada bi se trebalo biti na poslu
- prekovremeno se akumulira i može se iskoristiti kasnije za npr. kraći rad petkom ili nešto slično
- 22 dana godišnjeg + 2 dana posle 5 godina
- privatno zdravstveno osiguranje
Zamerke kompaniji
- svi zaposleni su principu developeri, i kada je broj zaposlenih prešao neku granicu polako se javljaju ogranizacioni problemi zbog kojih u poslednje vreme radna atmosfera malo trpi - nadam se da će uskoro biti rešeno
- ne vidim da se može puno napredovati u firmi usled flat hijerarhije
utisak postavljen: 07.02.2020.
Osoba nije želela da prikaže svoje lične podatke

Trenutno zaposlen/a u kompaniji

Zaposlen na neodređeni vremenski period više od jedne godine

Opšti utisak o kompaniji:
---
Pozitivni utisci o kompaniji
Sigurna kompanija koja poštuje sve zakone zemlje u kojoj posluje. Nema utaje poreza, novca na ruke i slično... Firma u kojoj poželite da radite do penzije.
Zamerke kompaniji
Znaju ponekad da budu tromi prilikom odlučivanja, ali možda je i to normalno za kompaniju ove veličine.
utisak postavljen: 30.01.2020.
*Utisci zaposlenih predstavljaju subjektivno mišljenje njihovih autora i ne odražavaju mišljenje sajta HelloWorld.rs i njegovog tima.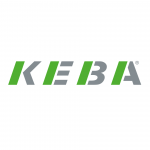 Nikole Pašića 11, 21000 Novi Sad
---
Od sada možeš da porediš kompanije
---
4 osobe prate ovu kompaniju
---
PIB: 107622295
Matični broj: 20838388
Broj zaposlenih: 501-1000
Predstavništvo u Srbiji: Nikole Pašića 11, Novi Sad
Svi podaci su preuzeti iz javno dostupnih izvora.
---
---
Napomena: Na ovoj stranici nalaze se javno dostupni agregirani podaci koji su objavljeni od strane nadležnih institucija i/ili koje je kompanija objavila sama o sebi. Izneti Utisci zaposlenih bilo sa intervjua bilo iz radnog iskustva predstavljaju subjektivno mišljenje njihovih autora u skladu sa članom 46. Ustava Republike Srbije i ni na koji način ne odražavaju mišljenje ili stavove sajta HelloWorld.rs. HelloWorld.rs ni na koji način ne garantuje niti utvrđuje istinitost iznetih mišljenja, niti ih moderiše.
KEBA d.o.o. Novi Sad is a subsidiary of the Austrian company KEBA AG, which was founded in 1968 in Linz, where are now the headquarters of the whole group. KEBA is today an international company whose success stems from technological innovations, precise standards of quality and dynamic approach and enthusiasm of its employees. Hence the company's slogan - "Automation by innovation"
KEBA is now a multi-company group, with branches worldwide. In all areas of business, KEBA is constantly working on new developments and industrial solutions to create a lasting competitive advantage for its customers. Some of the major business sectors are:
- industrial automation
- banking automation
- electro-mobility
- energy automation
- logistics, etc.
It has been operating in Novi Sad and Serbia since 2012, with software projects being carried out within the Industrial Automation sector. Apart from the main branch in Linz, the employees of Novi Sad cooperate on a daily basis also with the Dutch company DELEM, which is part of the KEBA group
How does our recruitment and selection process look like?
After you apply, you will receive an acknowledgment of receipt at the e-mail address you provided. It is very important for us to give feedback as soon as possible. Therefore, you can count on a reliable response from our team within a week. All candidates who meet the criteria stated in the advertisement are invited for a technical interview on the premises of the company.
Although we do not have open positions at all times, we are very interested in meeting and talking to each candidate. KEBA's Novi Sad collective is a heterogeneous structure - both in experience and years, as well as in interests and fields of work - and we look forward in advance to any email that arrives at our address kebanovisad@keba.com
What do we offer our employees?
KEBA is proud of its story in Novi Sad. Although small, our team manages to gain greater confidence and success within the KEBA Group year after year. All the products we work on - software and hardware - are part of our company, so business decisions and strategies are made within the group and our engineers do not have to fear the deadlines that should have been achieved yesterday.
KEBA supports the initiatives of its employees. Therefore it is not strange that some innovative scientific research projects are started in Novi Sad. On the other hand, although planned and managed by Linz, some of the projects of major importance to the KEBA Group as a whole have their lifespan in Serbia.
Some of the benefits we offer are: flexible working hours, casual work from home, private health insurance, business trips abroad, casual dress code, team-building activities and others.
Naziv
KEBA d.o.o. Novi Sad
Adresa
Nikole Pašića 11/1, Novi Sad
Datum osnivanja
20.06.2012
Poslovni naziv
KEBA Društvo sa ograničenom odgovornošću Novi Sad
Delatnost kompanije
6202 Konsultantske delatnosti u oblasti informacione tehnologije
Pravna forma
Društvo sa ograničenom odgovornošću
Zakonski zastupnici
Mario Schmid - Direktor

Iz pera poslodavca čitajte o novostima i trendovima na domaćem IT tržištu
Milestone anniversary at KEBA: 10 years of electric mobility – a vision has become reality
"Back in 2009, electric mobility was still just a vision for the future for many people. Nonetheless, KEBA, an Austrian company specialised in automation, decided to invest in this emerging area – with charging stations for electric cars. 10 years on, we are one of the market-leaders worldwide," explains Gerhard Luftensteiner, CEO of KEBA AG.
KEBA as a driving force
KEBA is playing a pioneering role in the whole area of intelligent charging solutions and is contributing significantly to the increasing success of electric mobility. A charging station – also known as a wall box in the trade – is required for the charging process for batteries. A standard domestic electrical socket is not designed for this kind of operation, which transfers around the same amount of power consumption as the rest of the household combined. KEBA charging stations are in service around the world and are suitable for all types of electric cars and plug-in hybrids thanks to the range of versions and equipment series available.
"Research, development and production are carried out in Linz, Austria," adds Luftensteiner. "KEBA is at the forefront of all developments – such as the first wall box worldwide in 2011, the first company in the world with 'EV Ready' certification in 2016, or the new wall box in 2019 that combines charging and billing in accordance with German measurement and calibration law in a single unit."
Electric cars are becoming increasingly popular
With smart charging stations from KEBA, electric cars can be safely and reliably charged and also networked using the various interfaces that are available. As a result, the KEBA wall box forms an intelligent link between electric cars and the power grid and can control operation in such a way that power is fed to cars when there is excess power available and is drawn down again if there is an electricity shortage. The wall box can also be integrated into 'Smart Homes' and coupled with photovoltaic systems. In company car parks, individual charging points can communicate with one another through the KEBA wall box, which allows for the distribution of the available energy using so-called load management.
KEBA's sales channels consist of Charge Point Operators, who operate the charging infrastructure, and electrical wholesalers. KEBA wall boxes can also be bought from specialist retailers – either in physical stores or online. Automobile manufacturers, who are starting to offer wall boxes, are another sales channel.
For many people, electric cars are already suitable for everyday use and represent a good alternative as a second car. This can also be seen in the increasing number of electric cars being registered. "For this reason, we assume that the uninterrupted growth in this business area will continue in the future," says Luftensteiner. "Electric mobility has developed from being a vision for the future 10 years ago to become a core business with great growth potential."
About KEBA Electric Mobility
KEBA is one of the world's leading manufacturers of intelligent charging stations. The Austrian automation expert was founded in 1968 and entered the field of electric mobility 10 years ago, making it a wall box pioneer. With the KeContact P30, electric cars can be charged safely and reliably. Thanks to a variety of interfaces, networking is also possible, making the wall box a highly intelligent communication and control center. It can thus be easily integrated into smart homes and management systems and coupled with photovoltaic systems.
About KEBA
KEBA AG was founded in 1968 and is an internationally successful electronics company located in Linz, Austria, with subsidiaries across the globe. For more than 50 years, under the motto "Automation by innovation", KEBA has been developing and manufacturing innovative automation solutions of the highest quality for industrial, banking, service and energy automation.
Za ovu kompaniju nemamo podataka o platama.