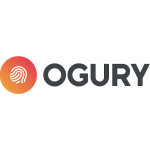 Milutina Milankovica 9ž, Beograd
---
1 osoba prati ovu kompaniju
---
PIB: 110954731
Matični broj: 21405957
Broj zaposlenih: 251-500
Svi podaci su preuzeti iz javno dostupnih izvora.
---
---
---
Napomena: Na ovoj stranici nalaze se javno dostupni agregirani podaci koji su objavljeni od strane nadležnih institucija i/ili koje je kompanija objavila sama o sebi. Izneti Utisci zaposlenih bilo sa intervjua bilo iz radnog iskustva predstavljaju subjektivno mišljenje njihovih autora u skladu sa članom 46. Ustava Republike Srbije i ni na koji način ne odražavaju mišljenje ili stavove sajta HelloWorld.rs. HelloWorld.rs ni na koji način ne garantuje niti utvrđuje istinitost iznetih mišljenja, niti ih moderiše.
Ogury je inovativna, nagrađivana i brzo rastuća tehnološka kompanija koja se specijalizuje za marketinška rešenja u svetu mobilnih tehnologija, namenjena uređenom putovanju kroz svet mobilnog marketinga. Njena jedinstvena tehnologija donosi rešenja za tri osnovna izazova sa kojima se marketing lideri, top brendovi i medijske agencije suočavaju: efektivnost mobilne strategije, zatvorene tehnološke platforme koje teško komuniciraju sa drugim tehnologijama i poverenje korisnika i klijenata.
Mi razvijamo sopstveni proizvod koji donosi uspeh našim klijentima. Naš projekat je dugoročan i sve poznatiji globalnim svetskim brendovima. Koristimo najsavremenite tehnologije i ohrabrujemo Ogurijance da to čine i istražuju.
Ogury je jedina kompanija koja nudi istinitu i kompletnu sliku surfovanja korisnika na mobilnim uređajima kroz aplikacije i mobilne vebsajtove. Od 2014, Ogury je bio fokusiran na generisanje korisnika prvog reda, na mobilnim telefonima, kroz eksplicitno prihvatanje mobilnih signala. Danas Ogury ima 400.000.000 potpisnika sporazuma politike privatnosti (GDPR,) prirodno integrisane u paket njegovih inteligentnih marketing rešenja. Podstaknut poverenjem korisnika, ovim jedinstvenim i preciznim podacima i snagom tehnologija Artificijelne Inteligencije razvijenih za tu namenu, Ogurijeva inteligentna marketing rešenja omogućavaju organizacijama da shvate ponašanje potrošača i otkriju publiku za koju nikada ranije nisu znali da je imaju. Ovi uvidi su nakon toga pušteni u rad u svim fazama surfovanja kupaca i omogućili jedinstvenu interakciju sa korisnicima i optimizaciju prihoda.
Oguri je integrisan u 12000 aplikacija i ima poverenje 900 najvećih svetskih brendova i marketinških agencija. Ima kancelarije u londonu, Njujorku, Parizu, Milanu, Rimu, Los Anđelesu, Čikagu, Bostonu, Detroitu i Madridu, a upravo počinjemo u Srbiji.
U Srbiji želimo da razvijemo moderan R&D centar koji ce biti integrisan u operacije francuskog R&D centra, ali I doprineti tehničko-tehnološkom razvoju. Tražimo pametne i ambiciozne ljude, iskusne u mobilnim tehnologijama koji žele da naprave iskorak i ostvare pravi uticaj na poslovanje brzo rastuće kompanije Ogury.
Za više informacija posetite sajt www.ogury.com
…"The company Ogury is named after Augury, which was the practice of generating omens from interpreting the flight of birds in ancient Rome. Ogury generates mobile data by interpreting raw signals from mobile devices through a complex, unique technology."
Adresa
Takovska 13, Beograd - Stari Grad
Datum osnivanja
30.07.2018.
Poslovni naziv
OGURY BALKANS doo Beograd-Stari Grad
Delatnost kompanije
6311 - Obrada podataka, hosting i sl.
Pravna forma
Društvo sa ograničenom odgovornošću
Zakonski zastupnici
Jean Canzoneri - Direktor
Thomas Pasquet - Direktor

Iz pera poslodavca čitajte o novostima i trendovima na domaćem IT tržištu
Kompaniji je nestalo mastila :)