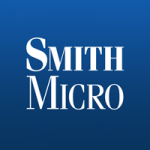 Smith Micro Software d.o.o.
At Smith Micro (NASDAQ: SMSI), we believe in creating innovative, scalable business solutions that address the problems and concerns of today's digital lifestyle.
About us
For over 35 years, Smith Micro has been creating enterprise and consumer-level products that revolutionize how businesses and customers interact with each other, and with the world around them. Headquartered in Pittsburgh, Pennsylvania, Smith Micro operates around the world with offices in Sweden, Portugal, and Serbia.

Our core mobile products include:

ViewSpot: An intuitive in-store device management platform that engages your customers with modern, meaningful, and visually stunning experiences. While customers learn about featured products and services, you will be gaining valuable insights into their in-store journey.
SafePath: Comprised of SafePath Family, SafePath IOT, and SafePath Home, this platform delivers the most comprehensive connected life experience possible.
CommSuite: A next-generation voice messaging platform that enables carriers to offer a modern and intelligent take on a legacy service.
In addition to our mobile solutions, Smith Micro also creates industry-leading graphics tools for animators, illustrators, graphic designers, and students at every level.
Benefits
Trainings, courses, conferences
Private health insurance
Wellness
Team building
Fun & Entertainment
Food and drinks
Parking available
Education, professional development
Our people
Nikolina Tepić
Human Resources Generalist
I joined the SMSI team as a Human Resources Generalist in 2018 and have been loving it ever since. I enjoy working with truly amazing people across 5 offices in The United States and Europe. The team we have here in Belgrade is very creative, hardworking, ambitious, fearless, and takes a lot of pride in their work. My professional journey really began with my studies of Clinical Psychology and Counseling, after which I spent 1 year in California where I worked as a Case Manager and had my first experience with recruitment, selection and training. I was always attracted to the business side of things, so the mixture of business and psychology within HR management is a great fit for me.
Prikaži više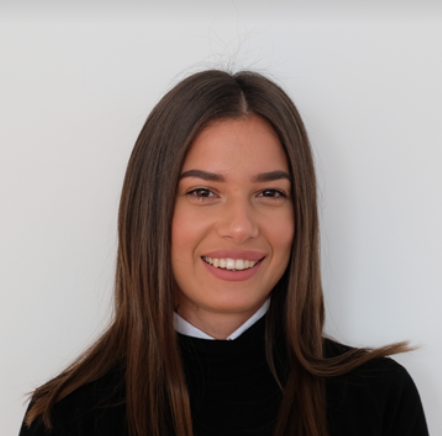 Sanja Milinković
Digital Marketing Specialist
My journey at Smith Micro began in 2018, when I joined the company as their digital marketing specialist. Here are three things I love about working at Smith Micro: 1. My team is awesome! Really, they are! From the very first day I stepped into Smith Micro I was welcomed into the team with open arms. Our marketing team is primarily remote, so it is even more exciting and challenging to be a part of it. 2. Career progression and Employee development is at the heart of our company, every effort, every great idea, every contribution here is rewarded. 3. Support. We all support each other and work together to offer creative feedback and then make our ideas into reality. I love being appreciated and listened to. About Benefits Employees Contact
Prikaži više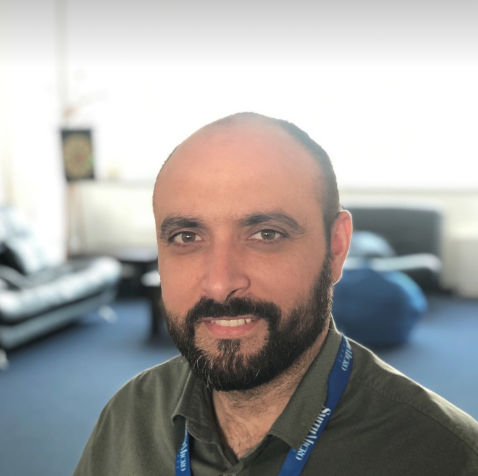 Ratko Ćaćić
Senior Graphic Designer
My love for art and drawing while growing up planted the seeds that led me to become a graphic designer—and ultimately a Senior Graphic Designer at Smith Micro. I've learned so much along my journey from a boy-who-loves-to-draw, to a professional graphic designer. A few things about the company really interested me and helped make up my mind about joining. We're doing business on an international scale, with many of the world's largest and most powerful companies in the wireless industry. I enjoy working in emerging markets, take responsibility and develop professionally in an international team made up of awesome people. It's this combination of development, opportunity, and responsibility that makes working here enjoyable.
Prikaži više
Reviews
Podeli svoje iskustvo
Anonimno podeli svoje iskustvo o radu ili sa intervjua i pomozi drugim kandidatima koji se interesuju za kompaniju.
Privatno zdravstvno osiguranje.
Parking za zaposlene.
Atmosfera je super, nema negativne energije u kancelariji. Kolege uglavnom svi zele da pomognu.
Nedostatak budzeta za edukaciju.
Spor napredak.
Pogresna implementacija SCRUM-a.

Osoba nije želela da prikaže svoje lične podatke
Nije trenutno zaposlen/a u kompaniji
Zaposlen na neodređeni vremenski period više od jedne godine
Ove informaciju su mi korisne
Salaries
Plate koje su uneli korisnici sajta
Prosečna neto plata
1750 €
Software Developer 1 plata
Prosečna neto plata
800 €
Software Engineer 1 plata
Prateći kompanije, dobijaćeš email obaveštenje kada zapraćeni poslodavci objave nove oglase za posao, kao i kada osvanu nove recenzije o njima.
Na taj način ti neće promaći nijedna željena prilika za posao, a usput ćeš se i informisati o uslovima rada.