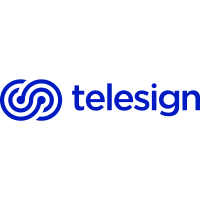 About us
Telesign connects, protects, and defends the customer experience with intelligence from billions of digital interactions and mobile signals. Through developer-friendly APIs that deliver user verification, digital identity, and omnichannel communications, we help the world's largest brands secure onboarding, maintain account integrity, prevent fraud, and streamline omnichannel engagement.
Telesign solutions keep your customers safe, happy, and coming back. We uniquely combine digital identity with secure global communication capabilities to help build and maintain Continuous Trust with clients' customers.
We split our products into two groups: 1. Digital Identity and 2. Engagement
Learn more about each of them at: https://www.telesign.com/products
Tech stack
Python
PHP
C++
Java
Scala
R
Various AWS Services
MS SQL
PostgreSQL
MySQL
Cassandra
Redis
RabbitMQ
Benefits
Working model by choice (Hybrid/Remote/Office first)
LinkedIn Learning Courses
Fun office events and Team Building activities
Sports activities (online and onsite)
Our people
Nebojša Ristić
Principal KE Engineer
Milan Rašić
Senior Software Engineer
Tamara Đorđević
Software Engineering Manager
Contact
Trešnjinog cveta 1, 11070 Beograd
Zaprati kompaniju i ne propusti nove važne informacije. Dobićeš email obaveštenje kada poslodavac objavi novi oglas za posao, kada neko podeli platu, iskustvo o radu ili sa intervjua.