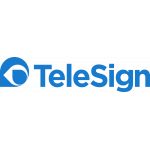 Telesign d.o.o.
TeleSign connects and protects online experiences with sophisticated customer identity and engagement solutions. Through APIs that deliver user verification, data insights, and communications we solve today's unique customer challenges.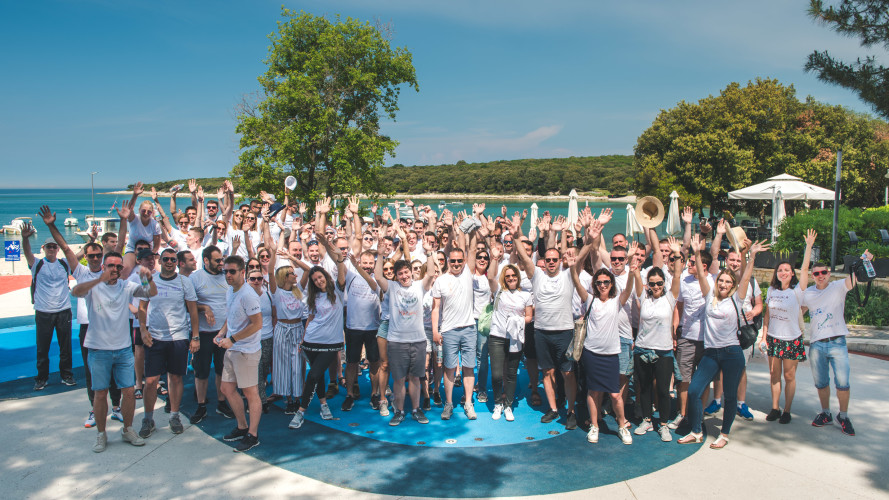 About us
Leaders in Digital Identity and Programmable Communications

TeleSign connects and protects online experiences with sophisticated digital identity and programmable communications solutions. Through APIs that deliver user verification, data insights, and communications we solve today's unique customer challenges by bridging your business to the complex world of global telecommunications.
TeleSign specializes in building identity and communication solutions that support the entire customer journey. Our verification solutions provide onboarding protection for the largest platforms in the world, enabling them to grow securely across the globe. Our digital identity solutions use data science and machine learning to protect transactions and help platforms gather more information about their users. Finally, our communication solutions help platforms engage directly with their users, cultivating a more valuable user over the entire customer lifecycle. With world class solutions, TeleSign acts as a trusted advisor for some of the most dynamic and exciting global platforms. Our collaborative environment stresses an entrepreneurial mind that puts customers first. Are you ready to work with an international team and change the future of tech?
Benefits
Private Health Insurance
Flexible Working Hours
Parking Space
Team Building Activities
Fun Office Events
Achiever's Trip
Great Coffee & Fruit
Fitness Program
Massage
Playroom
Referral Program
Training & Development Program
Our people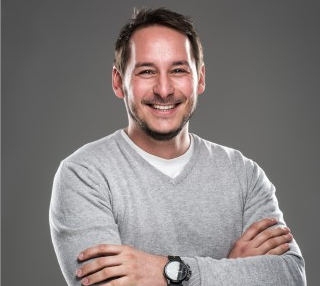 Nebojša Ristić
Principal KE Engineer
I`m responsible for online fraud prevention and predictive analytics. And no! I`m not a fortune teller and I don't do natal charts, but if someone tries to make fraud, it will be only a try! ​ ​ If you are looking for a place where you will have the opportunity to develop professionally and do it all through one adventure surrounded by your friends ... I have found it in TeleSign!
Prikaži više
Olja Vuković
Senior Technical Account Manager
The thing that fulfils me the most is learning Chinese and work with other people! TeleSign has enabled me to combine these two passions. In communication with clients I am aiming to create a safer internet environment and to have fun by doing it!
Prikaži više
Aleksandar Grgić
​Senior Product Manager
In life I am always seeking for adventure, diversity and challenge! That's why I choose TeleSign!
Prikaži više
Reviews
Podeli svoje iskustvo
Anonimno podeli svoje iskustvo o radu ili sa intervjua i pomozi drugim kandidatima koji se interesuju za kompaniju.
Par dana nakon slanja prijave, dobio sam poziv od osobe iz HR odeljenja na kom smo se dogovorili da se sastanak odrzi online u petak te nedelje. Intervju je izgledao kao i vecina prvih intervjua gde smo prosli kroz moj CV i prodiskutovali o samoj kompaniji i poziciji. Tokom razgovora je naglaseno barem dva puta da ce mi ishod intervjua biti javljen bez obzira na to da li je on pozivitan ili negativan, i da je rok za javljanje do sledeceg petka. Nakon sto su prosle dve nedelje od tog intervjua, odlucio sam da posaljem follow-up email osobi sa kojom sam imao taj razgovor u nadi da cu dobiti bilo kakav odgovor. Na moju veliku zalost i razocarenje, to se nije desilo do danasnjeg dana. Imao sam jako visoko misljenje o ovoj kompaniji do sada, posto mi ovo nije bio prvi intervju (za prvi mi je uredno javljeno da nisam prosao), ali to nazalost vise nije slucaj. Zamolio bih sve osobe koje ovo citaju, a bave se istim poslom kao pomenuta osoba, da imaju barem toliko dostojanstva i poslovne kulture da ispune receno i jave ishode intervjua svojim kandidatima!
Osoba nije želela da prikaže svoje lične podatke
Bez ponude za posao
Ceo proces je trajao 2 nedelje
Ove informaciju su mi korisne
Salaries
Plate koje su uneli korisnici sajta
Prosečna neto plata
1100 €
IT Help Desk / Support 1 plata
Prateći kompanije, dobijaćeš email obaveštenje kada zapraćeni poslodavci objave nove oglase za posao, kao i kada osvanu nove recenzije o njima.
Na taj način ti neće promaći nijedna željena prilika za posao, a usput ćeš se i informisati o uslovima rada.