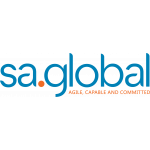 sa.global d.o.o.
As a leading Microsoft Partner providing industry-focused Microsoft Dynamics 365-based ERP, CRM, HCM, and business intelligence solutions, we have helped over 500,000 Microsoft Dynamics users across 80 countries to deliver operational excellence and financial performance for their organizations.

About us
As a leading Microsoft Partner providing industry-focused Microsoft Dynamics 365-based ERP, CRM, HCM, and business intelligence solutions, we have helped over 500,000 Microsoft Dynamics users across 80 countries to deliver operational excellence and financial performance for their organizations. This includes our expertise across the Microsoft Power Platform, which enables our clients, to quickly design and deploy solutions without the need for a developer or an IT team.
sa.global is an eleven-time winner of the coveted Microsoft Dynamics Partner of the Year Award and is also a member of Microsoft's elite Inner Circle. These achievements make us a globally recognized, trusted, and an accredited Microsoft Gold partner and we owe our success to our employees who continue to build on our achievements.
With offices in 21 countries, we are a community of diverse social and cultural backgrounds, experiences, ideas, and opinions. Amidst this variety is acceptance and respect as well as a source of innovation and inspiration. Our purpose is to collaborate and create a dynamic environment, which enables us, our clients, and our stakeholders to work towards achieving our goals and emerge as winners.
Benefits
Remote work
The fact that our colleagues don't live in Belgrade is not an issue to be a member of sa.global
Mentorship program
Through very well designed Onboarding program all newcomers have a designated mentor who is guiding them through their development road.
Work equipment provided
Latest versions of IT equipment are there to make the work experience as smooth as possible.
Vacation and days off
We start with 24 days of annual leave. First 3 days of sick leave are paid 100%
Private health insurance
Private medical insurance for employees and their close family members.
Flexible working hours
Based on the business need and employee's preferences we can always adjust working hours.
Education, professional development
Food and drinks
In our office you can have numerous types of coffees, teas and juices, snacks (heathy and unhealthy :))
Sport and fitness
Participation in the Business run and other sport activities on a global level. sa.global's Football Fantasy league. Fitness@sa.global (on-line workout sessions)
Team building
Team building event (once a year), Beer Fridays (4 x year), Charity events, various parties, celebrations and team competitions. Any proposals?
Awards, bonuses, gifts
Through yearly bonuses, various rewards and gifts for extra efforts, we are cherishing the culture of rewarding.
Trainings, courses, conferences
Internal training sessions through Connect&Learn program, Microsoft educational videos, various conferences, our own Boot camps. sa.global is a place where you learn
Our people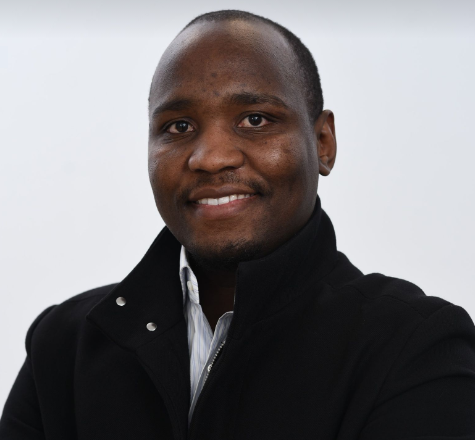 Thulisani S. Jalubane
Group Finance-SSC Junior Assistant
I joined sa.global in February 2021 as a Group Finance SSC Junior assistant. I was looking to kick start my career in finance, and I surely have. From the recruitment process to onboarding, it has been an adventurous experience. It is refreshing to work for a company that embraces, encourages, and certainly thrives from diversity. The learning curve is a steep one, and it is a mixture of learning and personal development. There is never a dull moment, everyone is approachable and willing to help. I am overwhelmed by the opportunities they have for growth for all employees, and yet the competition within the company is of a healthy nature. I can honestly say that limits to what you can achieve at sa.global go well beyond your personal ambitions. The flexibility offered here, including the ability to work from home is an added advantage. For these and many more reasons I start each day with a smile, and visions of a satisfying future at sa.global.
Prikaži više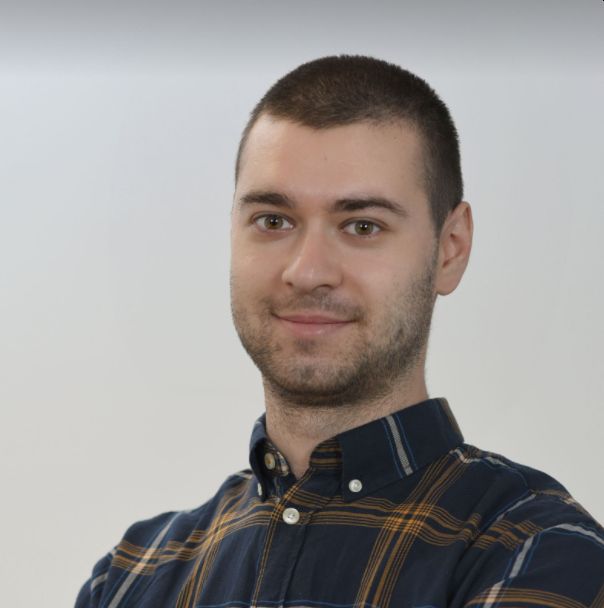 Nikola Dragutinović
D365 Developer
My career in sa.global started as a Junior developer a in technical team for Microsoft Dynamics 365 F&O, initially learning about Dynamics 365 and later performing real project assignments. It was my first dive into the world of Microsoft Dynamics and ERP, so I find the job very challenging as complement technical skills with business processes aiming to get customers satisfied. Broad support and assistance from team members and senior colleagues, together with exciting tasks make each day a success and have great impact on professional growth. Work at company is dynamic and interesting, in friendly atmosphere with focus on development, participation in international projects and cooperation with consultants and developers across the world, following the latest Microsoft technologies. One of the most valuable things of sa.global are people - always helpful, positive, willing to share their knowledge and experience.
Prikaži više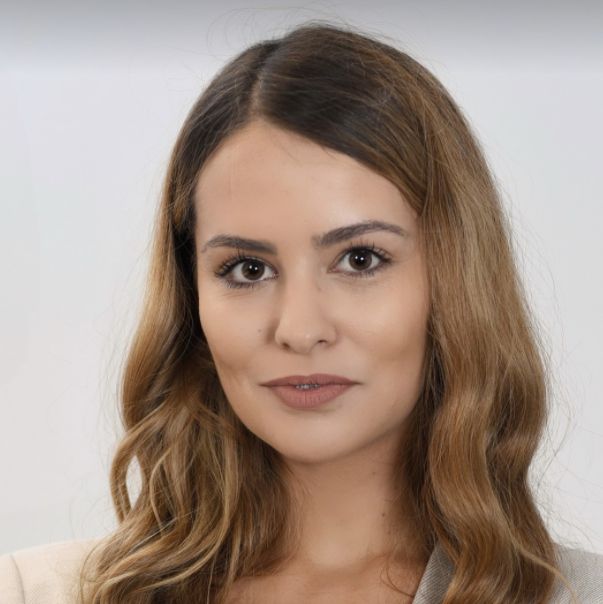 Aleksandra Stojkoski
Funkcionalni Konsultant za D365 F&0
Kada me ljudi pitaju zašto uvek toplo preporučujem sa.global kompaniju potrebno mi je vremena da odgovorim na to pitanje, zato sto ne znam od čega da počnem i šta bih izdvojila kao najvažniju prednost rada ovde, jer ih ima stvarno mnogo. Kao neko ko zaista voli da bude okružen ljudima, i neko ko neizmerno uživa u druženju, želim da naglasim da kolege, sada već i prijatelji, sa kojima imam čast da radim i provodim vreme, kako u kancelariji tako I na putovanjima i druženjima van kancelarije, su definitvno jedan od najvažnijih razloga za to što mi odlazak na posao predstavlja ogromno uživanje. Osim toga što svi zajedno činimo da atmosfera u kancelariji bude fenomenalna I da nam je svaki dan zabavan i ispunjen šalom i smehom, sa druge strane jedni drugima smo velika podrška i oslonac u svakodnevnim poslovnim izazovima. Radimo, učimo, rastemo i napredujemo zajedno. sa.global je kompanija koja zaposlenima pruža sve neophodno za razvoj, konstantno usavršavanje i profesionalni napredak, kompanija gde se kroz timski rad teži postavljenim ciljevima. Od raznih treninga i obuka, preko rada na veoma zanimljivim i raznovrsnim projektima, zaposleni imaju priliku da neprestano uče i nadograđuju svoje znanje I iskustvo. Zaista sam srećna sto se nalazim u veoma podsticajnom i inspirativnom radnom okruženju u kojem se pozitivne vrednosti, rad i trud prepoznaju i cene, sto je po mom mišljenju jedan od ključnih faktora uspešnog i dobrog poslovanja kompanije. A dobre stvari ne treba menjati :)
Prikaži više
Reviews
Podeli svoje iskustvo
Anonimno podeli svoje iskustvo o radu ili sa intervjua i pomozi drugim kandidatima koji se interesuju za kompaniju.
Salaries
Plate koje su uneli korisnici sajta
Prosečna neto plata
1300 €
Software Developer 1 plata
Prateći kompanije, dobijaćeš email obaveštenje kada zapraćeni poslodavci objave nove oglase za posao, kao i kada osvanu nove recenzije o njima.
Na taj način ti neće promaći nijedna željena prilika za posao, a usput ćeš se i informisati o uslovima rada.