Application Manager for Health Database
11.12.2019.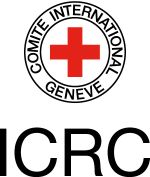 The International Committee of the Red Cross (ICRC) is a neutral, impartial and independent humanitarian organization that works to protect and assist people affected by armed conflict and other situations of violence. To find out more about ICRC mission and its activities visit www.icrc.org.
In support of its operations, the Health Unit is working towards further strengthening the use of the results-based management (RBM) approach through its data collection and monitoring tools for each Health Services Program. To this end, Medical Activity Databases (MADs) are being used for Primary Health Care, Health in Detention, First Aid, Pre-& Hospital Care, Physical Rehabilitation and Mental Health and Psychosocial support to monitor situations and measure the evolution of programmes.
The role of the Application Manager for Health Database is to contribute to the evolution and maintenance of the databases and to provide support to colleagues in the adequate use of these tools. In addition, the Application manager for Health Database will be responsible for the management and consolidation of health data for institutional reporting.
The ICRC BSSC is looking for a suitable candidate to fill the following position:
Application Manager for Health Database
(location Belgrade)
MAIN TASKS
Maintenance and evolution of the Medical Activity Databases
Contribute to the development of the MADs and ensure the integrated approach between the different modules
Plan with ICT the evolution of the MADs and ensure business requirements are met by ICT services and solutions
Contribute to project processes, preparing required documentation and providing inputs for the selection process
Provide data and produce reports for the Health Unit
Brief new colleagues on the applications (HQ & Field)
Institutional Reporting
Assist with the production of the health data in the frame of institutional reporting REMREP
Maintain the consolidation and update according to the evolution in the MADs
REQUIRED PROFILE
Degree in Information System, Information Management, Public Health, Social Sciences or related field
3 to 5 years of professional experience in application and/or information management, data, processes or another relevant field
Proven experience in the use, deployment or training on information systems
Good verbal and written communication in English & French (oral & written)
Strong organisational skills, pragmatic and solution-oriented
WHAT WE OFFER
A work and progressive professional development in an exciting international humanitarian environment
An inspiring opportunity to practice your profession in a humanitarian and multicultural organization
Stimulating benefits package
If you are interested in this position, please send us your CV and a Motivation letter in English.
Only short-listed candidates will be contacted.
Deadline for applications: 11.12.2019.