Backend System Engineer (Core Data Path) - Intern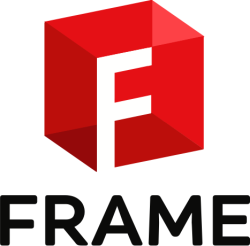 Backend System Engineer (Core Data Path) - Intern
Engineering - EMEA Belgrade, Serbia
Who are our employees?
We're an eclectic group of 5,000+ dreamers, believers and builders, operating in over 40 countries. We're Hungry. Humble. Honest. With Heart. The 4H's: these are our core values and the DNA of our company. They help drive our employees to succeed, to strive to be better, to learn from every experience. Our employees are encouraged to have spirited debates and conversations and to think with a founder's mindset. This means we're all CEO's of the company and, as such, make the best decision every day that aligns with our company goals. It's through our values, our conversations and mindsets that we can continue to disrupt the industry and drive innovation in the market.
Who are we in the market?
Nutanix is a global leader in cloud software and hyperconverged infrastructure solutions, making infrastructure invisible so that IT can focus on the applications and services that power their business. Companies around the world use Nutanix Enterprise Cloud OS software to bring one-click application management and mobility across public, private and distributed edge clouds so they can run any application at any scale with a dramatically lower total cost of ownership. The result is organizations that can rapidly deliver a high-performance IT environment on demand, giving application owners a true cloud-like experience. Learn more about our products at www.nutanix.com or follow us on Twitter @Nutanix.
Nutanix engineers are creating revolutionary technology: building the software defined hybrid cloud. We're using our love of programming and outstanding backgrounds to change the way companies virtualize their data centers. At Nutanix, you'll find no shortage of challenging problems to work on. We work closely with our product in a collegiate, collaborative environment that encourages the open exploration of ideas. We are looking for smart people who irrespective of background, can learn and contribute in our space of cutting edge innovation. Come make an impact. Please take a look at our Graduate testimonials here.
In this role you will:
Architect, design and develop enterprise-grade software for a converged computing and storage platform for the software defined hybrid cloud.
Develop a keen understanding of complex distributed systems, and design creative solutions for customer requirements.
Work on performance, scaling out and resiliency of distributed storage systems.
Work closely with development, test, documentation and product management teams to deliver high-quality products in a dynamic environment.
Engage with customers and support when needed to address production issues.
Minimum Qualification
Love of programming in one or more languages: C, C++, Java, Python, Go
Familiarity with UNIX / Linux / Windows
Bachelor's degree in Computer Science, Electrical Engineering, or a related field required (candidate needs to be in final year of studies)
Preferred Qualification
Development experience in OS internals, file systems, distributed data / systems management, Cloud technologies preferred
Strong C++ programming skills
Familiarity with design / implementation trade-offs in building clustered, high-performance, fault-tolerant distributed systems software
Familiarity with x86 architecture, virtualization and/or storage management preferred
Familiarity with virtualization technologies such as VMware, Hyper-V, Xen preferred
Experience with Hadoop, MapReduce, Cassandra, Zookeeper and other large-scale distributed systems preferred
Master's degree in Computer Science, Electrical Engineering, or a related field
Nutanix is an equal opportunity employer.
The Equal Employment Opportunity Policy is to provide fair and equal employment opportunity for all associates and job applicants regardless of race, color, religion, national origin, gender, sexual orientation, age, marital status, or disability. Nutanix hires and promotes individuals solely on the basis of their qualifications for the job to be filled.
Nutanix believes that associates should be provided with a working environment that enables each associate to be productive and to work to the best of his or her ability. We do not condone or tolerate an atmosphere of intimidation or harassment based on race, color, religion, national origin, gender, sexual orientation, age, marital status or disability.
We expect and require the cooperation of all associates in maintaining a discrimination and harassment-free atmosphere.
Deadline for applications: 26.03.2020.