Mesto:
Beograd
Senioritet:
Intermediate
Datum postavljanja:
17.01.2020.
Rok:
16.02.2020.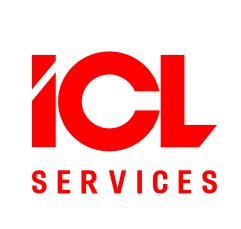 Cross-Functional Process Analyst
Belgrade
ICL Services Serbia was established in February 2016, since when it has grown rapidly. Today it is a mature IT service company and Fujitsu Core Business Partner.
The company provides a full cycle of services, starting from initial consulting works to end to end responsibility covering 1st, 2nd and 3rd line support for complex customer infrastructure, application environments, and service management. We maximize efficiency of the service to our customer, working closely with the Account Team to provide the local roles and customer interfaces required by each customer.
What we offer:
A full-time employment contract
An opportunity to work on challenging projects with some of the world's largest companies
Flexible working hours, home office possibility once up to twice in the week
Compensation package (quarterly bonuses for outstanding performance, private health insurance, team-buildings, professional education and certification, bonuses for outstanding performance)
Opportunities for advancement within the company:

50% of employees' got salary raise
30% of employees had a career growth

Opportunity to participate in various corporative programes (MVP - mentoring program)
Opportunity to be a part of socially responsible business (various activities to support our employees and community generally)
Modern and comfortable office in New Belgrade
A highly professional, but very friendly team you will enjoy being a part of
Overtime working hours are recorded and compensated
Human corporative culture:

80-85% of our employees appreciate human corporate culture in ICL Services
Responsibilities:
Plan, perform and coordinate actions within the process, defined by responsibility matrix according to GDC methodology and methodology specified by the Customer
Cooperate with process manager to have all participants follow the process and in case of any deviations, corruption and potential risks, inform manager of the process immediately
Evaluate, classify and prioritize new requests from participants of the process
Consolidate gathered information and estimates, request missing data if needed
Regularly check the status of all components of the process and provide their up-to-date workflow
Control that other participants of the process perform their activities on time and according to the agreed requirements
Provide regular updates of all range of requests, incidents, problems and configuration items
Prepare regular reports and reports by request, gather statistics, check incoming correspondence of the group mailbox daily, provide up-to-date and detailed answers and corresponding actions
Maintain communication with the Customer's representatives and other participants of the process about process-related topics, and components managed by the process
Take part in process efficiency analysis
Act as point of contact for all range of questions connected to the process stages
Requirements:
Have a clear idea about Customer's IT infrastructure structure and realize requirements to the service level for high quality service delivery
Investigate existing IT services management concepts aiming to raise one's professional awareness and correspondence to business and the Customer requirements
Follow agreed processes/approaches and offer variants for their optimization and automatization
Proactively identify problems, offer the strategy of their resolution or mitigation of their negative effect
Identify tasks beyond one's zone of responsibility and direct them to the corresponding support group
Provide the required level of service, as well as correspondence (or excellence) to the Customer's expectations of service level agreement
Act as an effective team player and treated by other colleagues as efficient and profitable person, take initiative
Follow the rules and regulations described in the best practice of service delivery and RASCI matrix
We are looking forward to receiving your resume. Our selection process consists of an introductory interview with the team in Belgrade, and a technical interview with our IT experts in Kazan. We endeavor to make our selection process as quick and as transparent as possible – don't hesitate to ask if you have any questions. Please, bear in mind that only shortlisted candidates will be contacted for an interview.
Please, apply with your CV in English.
Deadline for applications: 16.02.2020.