Cyber Security Architect
30.08.2019.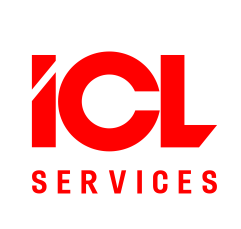 Cyber Security Architect
Belgrade
ICL Services is one of the biggest and oldest Russian IT companies currently in top 100 world IT outsourcing companies and key partner of Fujitsu. Today, the company works with more than 80 major clients (Eurobank, Auchan, Kelly Services, British Petroleum, Australia Airline, Itella, Leroy Merlin) from 30 countries. We are dynamic, determined, and provide a broad scope of services to some of the largest and most diverse companies in the world. For this, we are also well-respected and constantly strive to maintain our standards of professional excellence and ethical conduct.
Now we are expanding our team by seeking experienced Cyber Security Architects for IT Security scope to join our team, able to provide services on enterprise level.
Job Purpose & Accountability:
This role is characterised by the need for substantial technical and operational delivery knowledge and skills within the fast moving cyber security market; and a well-developed ability to understand the client's business and requirements. It is set apart from many technical roles by the need to take into account sales, commercial, service delivery and management whilst maintaining the Customer's security posture within their risk tolerance.
Engage directly with clients at all levels up to and including the C-Suite
Provide the security & continuity response to presales requests and security projects / programmes
Provide guidance (e.g., information security risk severity assessments / relative cost benefit analysis etc.) and provide recommendations regarding prioritization of system security infrastructure investments that mitigate risks, strengthen defences and reduce vulnerabilities within a customer's estate.
Advise the sales team on risk issues that are related to information security and recommend actions in support of the risk management programmes
Monitor information security trends and evolving technologies; keep the Security Offerings Manager informed about customer views and perceptions, related information security issues and implications for our solutions
Provide guidance to clients as necessary to investigate security requirements with aim of converting those requirements in to opportunities. Collaborate with customers and act as a business advisor on information sec
Skills:
Must be an intelligent, articulate, consensus building, and persuasive team player who can serve as an effective member of a dynamic pursuit team and communicate information security-related concepts to a broad range of technical and non-technical team members at all levels of the organization.
Experience with business system risk management as it relates to information security
Degree in a computer science or information systems related discipline, or equivalent relevant experience
Interest in development of thought leadership abilities and experience, including ability to think outside the box and to recognise nuances and trends within the market before they are mainstream
Ability to work and effectively prioritise in a highly dynamic work environment and write accurate, clear and concise documents
Experience with information system disaster recovery planning and testing, auditing, risk analysis, business system resumption planning, and contingency planning
CISSP, CompTIA Security + or other security certification / accreditation
Technical requirements:
Risk management skills
Experience and understanding of NIST, CIS and ISO27001 frameworks
Project management skills
Experience with range of security solutions, services and technologies e.g HIDS/NIDS, Endpoint protection, SIEM, next generation firewalls, IDAM, service continuity and other IT security related tools and technologies
Azure and Cloud technologies will be considered as an advantage
Soft skills requirements:
Be a self-starter able to work on own initiative
Have excellent analytical and communication skills
Be able to deal with, and influence senior internal and external customers
Exhibit confidence in the solution but also exhibit flexibility and willingness to listen and adapt
Have technical writing skills
Have strong presentation and facilitation skills
Understand and readily articulate how their solution integrates with the larger holistic solution for the customer, both technically and in terms of business value
What we offer:
A full-time employment contract
An opportunity to work on challenging projects with some of the world's largest companies
Flexible working hours, home office possibility once up to twice in the week
Compensation package (private health insurance, team-buildings, professional education and certification, bonuses for outstanding performance)
Opportunities for advancement within the company:

50% of employees' got salary raise
30% of employees' had a career growth

Opportunity to participate in various corporative programes (MVP - mentoring program)
Opportunity to be a part of socially responsible business (various activities to support our employees and community generally)
Modern and comfortable office in New Belgrade
A highly professional, but very friendly team you will enjoy being a part of
Overtime working hours are recorded and compensated
Human corporative culture:

80-85% of our employees appreciate human corporate culture in ICL Services
85-90% of employees says that they work with great people
7,78% is undesirable attrition rate for 2018

Professional education and certification – ICL genuinely values its employees and works continually on knowledge improvement across the business spectrum
Deadline for applications: 30.08.2019.