Cybersecurity Specialist
15.08.2021.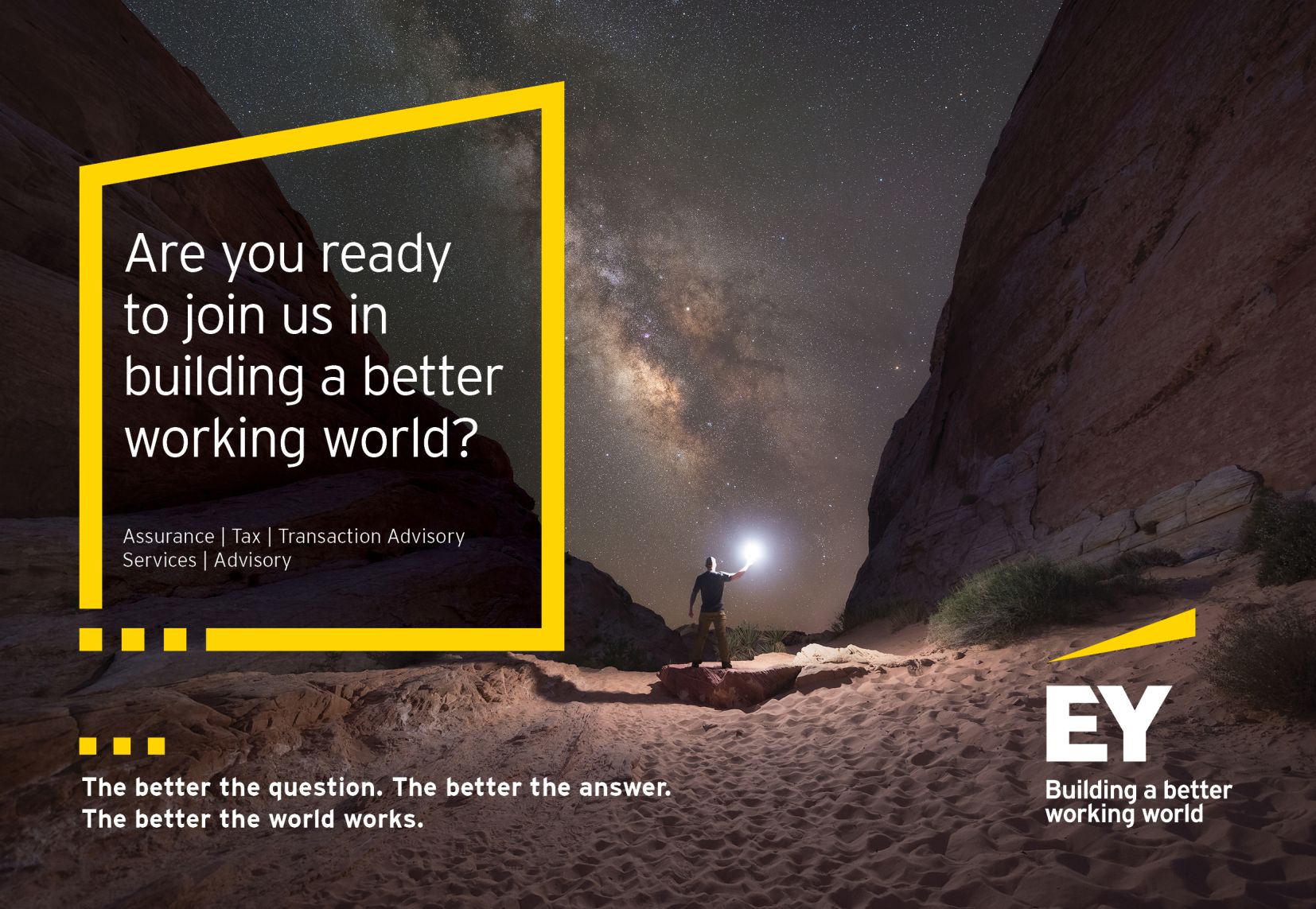 Cyber threats, social media, massive data storage, privacy requirements and continuity of the business as usual require heavy information security measures. As an information security specialist, you will perform cybersecurity assessments for our clients and support the clients in their desire to protect the business.
The opportunity
We will support you with career-long training and coaching to develop your skills. So whenever you join, however long you stay, the exceptional EY experience lasts a lifetime.
Our security professionals possess diverse industry knowledge, along with unique technical expertise and specialized skills.

Our Cybersecurity team aims to build a full service offerings providing clients with tailored services to deploy and run vulnerability management programs, enhance their resilience to cyber treat and perform penetration testing. As a Cybersecurity Specialist, you will serve on client engagement teams to assist in delivering the full range of services and work with EY Cybersecurity leadership to develop the firm's cybersecurity service offering.
Your key responsibilities
Assist engagement teams in evaluating client vulnerability management programs across people, process, and technology.
Perform external and internal penetration testing for clients in various industries
Assist engagement teams in other project on topics related to cybersecurity
Develop Cybersecurity framework, Strategy and policies for client in various industries
Perform and control vulnerability assessments to identify control weaknesses and assess the effectiveness of existing controls.
Perform social engineering exercises and campaigns for clients (eg. Phishing campaign, Spear Phishing campaign, Baiting attacks, etc)
Consult clients on various security mechanisms in order to enhance resilience to cyber attacks (eg. SIEM configurations, Firewall configurations, etc)
Conduct root cause analysis against vulnerabilities and determine feasible technical solutions.
Assist in the project management of cybersecurity projects including development of project charters, project plans, and status updates.
Developing rapport with others by demonstrating an understanding of their concerns, needs and issues, and focusing on developing an internal network of relationships that can provide advice and support. Consistently deliver quality client services
Stay abreast of current business and industry trends relevant to the client's business and cybersecurity.
To qualify for the role, you must have
Bachelor's degree in the field of Computer Science, Information Systems, Engineering, Business or related field and a minimum of 3 years of related work experience
Familiarity with security and risk standards including ISO 27001-2, NIST, ITIL, COBIT, OWASP TOP 10
Hands on operational experience with vulnerability management tools (e.g. Nessus, Tenable, Burp Suite, Open VAS, Rapid7, etc.) including the ability to deploy, configure, and run these tools.
Hands on operational experience with penetration testing tolls (e.g. Kali linux toolset)
Understanding of various operating systems (Windows, Unix, MacOS etc.); cloud concepts; knowledge of networking fundamentals
Ability to report issues clearly and succinctly and adapt communication styles to demonstrate vulnerability severity to client technical stakeholders and leadership
Knowledge of general cybersecurity concepts and methods including, but not limited to secure configuration management, data protection and privacy, security monitoring, incident response, governance, risk and compliance, patch management, enterprise security strategies and architecture
Fluency in English language
Good verbal and written communication skills
Ideally, you'll also have
Prior consulting experience
Experience working with SIEM tools and configuration of network equipment
CISSP or CEH or Comptia Security+ or OSWP or other relevant cybersecurity certifications
What we look for
We're interested in intellectually curious people with a genuine passion for cybersecurity. With your expertise, we'll turn to you to speak up with innovative ideas that could make a lasting difference not only to us – but also to the industry as a whole. If you have the confidence in both your presentation and technical abilities to grow into a leading expert here, this is the role for you.
What working at EY offers
Support, coaching and feedback from some of the most engaging colleagues around
Opportunities to develop new skills and progress your career
The freedom and flexibility to handle your role in a way that's right for you
Continuous learning: You'll develop the mindset and skills to navigate whatever comes next.
Success as defined by you: We'll provide the tools and flexibility, so you can make a meaningful impact, your way.
Transformative leadership: We'll give you the insights, coaching and confidence to be the leader the world needs.
Diverse and inclusive culture: You'll be embraced for who you are and empowered to use your voice to help others find theirs.