Oglas je preuzet sa sajta poslodavca i nije proveren od strane sajta HelloWorld.rs

Job listing has been deactivated.

Data Scientist (Product Analytics)
LotusFlare
Mesto: Beograd
Senioritet: Intermediate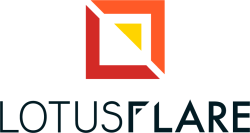 Data Scientist (Product Analytics)
Belgrade
Mobile data connectivity drives economic growth and brings vast social benefits to the world, but two-thirds of the world's population is unable to access this valuable resource. Our mission is to make affordable mobile communications available to every human on earth.
We are founded by early Product and Growth team executives from Facebook, and backed by world-leading VCs including Google Ventures, Social Capital, SV Angels, Macquarie Capital, and Compound.
We partner with some of the greatest institutions in the world including Linkedin, Supercell, Twitter, Microsoft, Verizon Wireless, Singtel, and T-Mobile.
Summary:
As a Data Scientist at LotusFlare, you will play a vital role in redefining connectivity on a global scale. You will work on products bringing connectivity to more than 10 million people across the globe. You will advocate data-fuelled products that help our customers to make data-driven decisions. You will provide insight using leading analytics practice and ultimately produce new and creative analytic solutions that will become part of our core products. You will be involved heavily on digital datasets that help the customers with the digital transformation and growth. You are a strategic thinker who can form hypotheses, synthesize disparate information to validate those hypotheses, and provide actionable insights for the product team to scale user base.
Responsibilities:
Participate in building models that will scale products with millions of users globally
Partner with cross-functional teams including engineering, UX/UI, sales, marketing, and customer success to build growth strategies and manage complex, cross-functional projects
Analyze diverse sources of data to devise actionable insights
Deep understanding of the B2C consumer markets and core metrics in the markets
Work with Product Managers to develop, execute, and test different growth experiments that have a significant impact on conversion across all funnels (acquisition, activation, retention, engagement, and monetization)
Requirements:
Top tier undergraduate degree in quantitative fields including Engineering, Math, Statistics, or relevant field
Candidate must have the ability to independently build data pipelines, develop data models, and recommend growth strategies to product and executive teams
3 - 5 years of previous experience in building ETLs, analyzing consumer insights, creating metrics
Experience with SQL and/or NoSQL database
Experience with data visualization, dashboards, and reports
Experience with scripting languages such as Python
Candidate must be able to effectively synthesize disparate quantitative and qualitative data sets to make data-driven decisions
Eager to learn new programming languages and tools when needed
Strong desire to work in a fast-paced startup environment
Obsessive around moving critical business metrics and products
Strong communication skills, attention to detail, and ability to manage multiple projects and stakeholders
Great oral and written communication skills in English
Benefits we have for you:
Competitive salary package
Paid lunch
Private healthcare
Yearly bonus
Company stock options
Trainings and workshops
Truly flexible working hours
Top of the class engineers to learn from and work with
Deadline for applications: 10.12.2019.
Job listing has been deactivated.