Data integrity Program Manager
West Pharmaceutical Services d.o.o.
Kovin, Beograd, Pančevo, Smederevo
25.04.2020.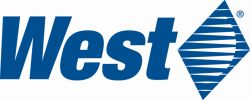 Data integrity Program Manager
Kovin
Job Summary:
In this role you will be responsible for implementing and leading an Enterprise-wide, cross-functional program on Data Integrity (DI), Data Management and Digitalization. This role will include the Project Management of the Global Data Integrity program and the co-ordination with the various sites and laboratories in the West network to ensure execution to project plan. You will establish DI and management standards by creating the required Enterprise Procedures for processes like Audit Trail Review, Computerized System Validation and backup of electronic raw data and will facilitate their implementation at all affected functions.

Essential Duties and Responsibilities:
Establishes and leads a formal DI program at West, including project charter, reporting of regular status updates, stakeholder communication and organization of steering committee meetings
Supports all affected functions in bringing their systems and processes into compliance with GMP and DI principles and in maintaining that state.
Facilitates creation of Enterprise procedures on relevant DI and management topics and support all affected functions in their implementation, such as

Computerized System Validations
Excel Spreadsheet verifications
Archiving of electronic raw data

Supports all relevant functions as West´s global SME on DI.
Works with external consultants, trainers, etc., to identify the best strategy and implementation tactics for DI, including necessary interim solutions
Establishes a communication strategy for typical customer questions on DI, e.g. during audits, and educates the relevant functions accordingly (Quality, Laboratory, TCS, Sales)
Closely monitors regulatory developments and new guidelines in the area of DI and drives their implementation at West, if needed.
Proactively identifies opportunities for continuous improvement of West´s DI compliance and Digitalization of processes (transformation)
Lead the identification of key quality data that is entered into our business system, assess areas of enhancement in data enter and develop an auditing program to ensure the identified key quality data points are entered and maintained at a GMP level across the modules such as OOS / CAPA / Audits / Deviation and Complaints
Drive a culture of compliance to Data Integrity across the business and lead initiates to maintain this focus and build on this culture
Other duties as assigned
Education and Experience:
Bachelor of Science in Science or IT related discipline
Minimum of 5-10 years of professional experience in a GMP regulated environment
Experience in leading global and cross-functional projects
Experience with SAP QM, LIMS, and other Laboratory related applications is a plus
Experience in Lab Instrumentation / IT Experience is a plus
Knowledge, Skills and Abilities:
Proficiency in English, additional languages are a plus
Good project management skills
Good communication and influencing skills
Able to be aware of all relevant SOPs as per Company policy as they are related to the position covered by this Job Description
Data Integrity knowledge / experience
Able to comply with the company's safety policy at all times
Able to comply with the company's quality policy at all times.
We offer:
Dynamic working environment
Excellent work conditions
Organized transport to and from Kovin for employees lives in Belgrade and Pancevo
Personal and professional development
Modern and comprehensive learning management system
Private health insurance for you and your family members
Modernly designed and equipped canteen with cooked meals
Friendly and dynamic team who will support you from the beginning
Deadline for applications: 25.04.2020.