Desktop Solution (Cryptography)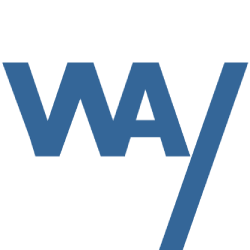 ABOUT US
We are:
Currently a small start-up company from Niš.
Want to give the current engineering methods a new way for their implementation and realization while constructing a bridge between good engineers and successful companies. This way, we help the community to obtain more experienced engineers and companies to overcome their challenges.
All Engineers, who always find way to solve problems, make something work, interact with customers, and to be professional in every aspect.
Through working with different kinds of customers we tend to provide the best working experience for individuals. Furthermore, we offer additional trainings for our employees in order to keep them in step with the latest technologies. We're constantly trying to maintain our workers satisfied with us. People at Way always have opportunity to develop their skills and further their knowledge.
WHAT WE DO
With wide areas of (Electrical, Hardware and Software) engineers we tend to provide to our customers services they can't find everywhere and give them most skilled people we can find in the given area. We currently don't have our own products, but we are building a way to create one in the future.
We are looking for:
Desktop Solution (Cryptography)
Location: Niš
Requirements:
Level of experience: Intermediate or Senior (Junior with excellent skills)
C, C++, CU language
Knowledge of Window OS (Linux and OS X are plus)
Knowledge and experience with Microsoft Visual Studio tools
Knowledge of basic Cryptography concepts (PKI infrastructure, symetrical and asymetrical cryptography algorithms, digital signature, smart cards)
Experience in cryptography libraries and interfaces: PC/SC, CT-API, PKCS standards, Windows Crypto API, CSP, Card Minidriver, JCA, OpenSSL
Knowledge of English language (German or French is a plus)
Deadline for applications: 30.08.2020.
Apply here