Drupal- and TYPO3-Developer
30.01.2021.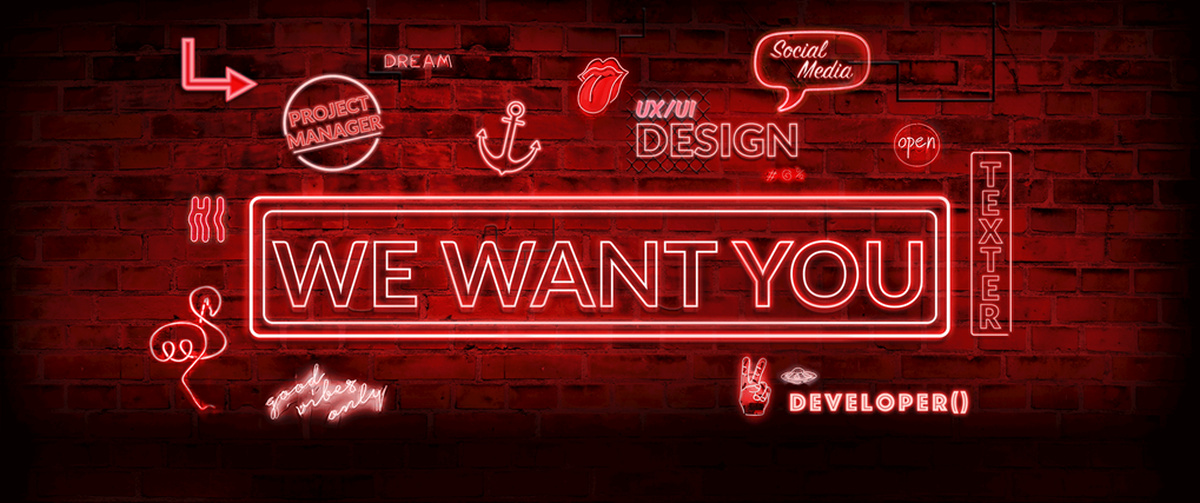 Drupal- and TYPO3-Developer
Davies Meyer is expanding and making room for a new member of our family!
We are looking for a talented Drupal- and TYPO3-Developer to join our team!
Your Responsibilities:
Selection of appropriate environment development and tools, taking into account project specifications and current standards, if necessary in coordination with a Sr. Developer/Team leader.
Technical conception of projects based on the requirements
Forming and leading smaller departmental project teams
Independent implementation of complete projects/ support for larger and more complex projects
Creation of technical and content documentation of the created code and the implemented use cases
Observation of technical developments and communication of the information to the team
Presentation at meetings (internal / external)
Time and scope estimates for proposal preparation of project management, if necessary in coordination with a Sr. Developer/team leader
Skill set that you needed: 
Completed computer science studies or completed professional training as a computer scientist (m/f/d), or in a comparable field
At least 2 years of experience as a developer
High abstraction ability & very good analytical- and problem solving skills
Development and update of server-side applications and databases based on Drupal 8.x
Basic knowledge of TYPO3 and/or CakePHP
Basic knowledge concerning relational databases & query language SQL
Basic knowledge of HTML and CSS for frontend integration into a developed backend
Knowledge of a versioning solution (e.g. Git)
Basic knowledge of the law of web development (licensing, imprint, ...)
Good knowledge of German and English
Personal skills and mindset required:
Analytical and problem-solving skills
Hungry for knowledge, strive to make things better
Doing your work completely and in the best way possible
Collaborative attitude and team spirit
Highly reliable and self-organized working attitude
We offer the following benefits:
Regular working hours for a good work-life balance
Modern equipment and tools
Lots of scope for independent work
Development opportunities and training
Very collegial, open-minded team
Exciting projects in extremely creative environment
Defining your career path together with you
Free breakfast (cereals) and fruits
Nice and friendly work environment with a lounge
Further improvement of your skills through dedicated time for learning and courses
Flexible work hours
Home Office during Covid19 pandemic
How to become a member of Davies Meyer family:
You apply for the job by sending us your CV and a cover letter
If your CV shows that you could be right for us, we will send you a test task after which we will schedule an interview with you.
If the interview went well, we will schedule an interview with the Head of Development from our Hamburg office.
We let you know about the results of the interview and the task and if you are the right person for us.
We offer you temporary work arrangement lasting 1-6 months.
If everything goes well, we accept you for as long as you wish to stay with us?
Get in touch!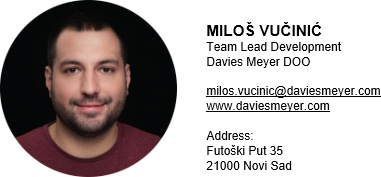 We are waiting for you! Good luck!