Embedded Software Engineer
Greyp Bikes d.o.o.
22.11.2019.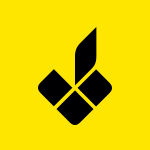 We at Greyp Bikes are creating the world's first fully connected e-bikes with a unique blend of connectivity, artificial intelligence, data gathering and augmented reality. We are a young team with already respectable know-how and sufficient resources and are looking to expand our team with members that can contribute to creating the coolest two-wheelers on the planet.
Embedded Software Engineer (m/f)
Sveta Nedelja (Croatia)
We are looking for a candidate with several years of experience C++ and software development for Linux platforms. As part of the Embedded Software Engineering team, you will be working on maintaining and improving existing core components of the system while simultaneously developing new core features. This position will also give you the opportunity to collaborate closely with other departments within the company and to mentor younger colleagues.
Responsibilities:
Managing of the whole software development life-cycle
Developing and improving existing core components
Designing and implementing new core components
Documenting the design and architecture of the whole system
Working with the hardware development team to optimize bike's performance
Working with the design team to implement the aesthetically pleasing user interface
Working with backend software development team to define and optimize communication between bike and server
Providing mentorship to junior developers in the team
Requirements:
Strong development skills in C and C++
Strong experience in firmware development and version control
Good knowledge of the Linux operating system
Experience with BLE, CAN, I2C, SPI, M2M etc.
Advantages/Desirables:
Experience with BLE, CAN, I2C, SPI etc.
Experience with Robotic Operating System (ROS)
Experience in designing complex firmware architecture
Creative and critical thinking
Willingness to take initiative
B.Sc. or higher in Computer Science or similar
What we offer:
You'll be creating the world's most awesome electric bikes
World-class team and opportunities to learn
Flexible working time & Work from home options
Possibilities for promotions
Everyday use of the coolest two-wheeler on the planet
Pet-friendly company - feel free to bring yours
Creating a global impact – shaping a new industry with innovative products that are being mass-produced and sold all around the world
Best office parties in town
Deadline for applications: 22.11.2019.