Experienced PHP Developer
22.09.2021.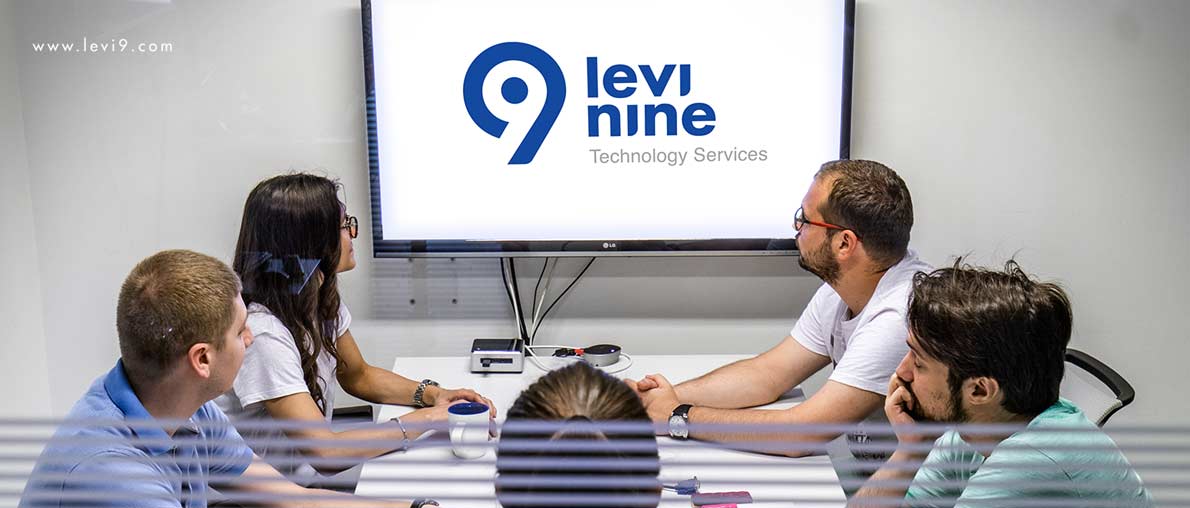 Levi9
is 999-strong Dutch IT service provider with three Delivery Centers in Central and Eastern Europe. We partner with clients from an eclectic array of industries, ranging from digital marketing and sales, over transportation services, banking and ISVs to TV production. We make an impact on business with technology by taking an initiative and being proactive in delivering results. Only if everybody is willing to be transparent and share their knowledge, we will be able to get the insight we need. Strongly committed to our people, that is who we are. Join us, grow with us and have fun becoming a part of our successful story!
We are looking for an experienced PHP developer to work on an IoT project with us for our client. This position offers opportunity to build new features of the product, while it will also include maintenance tasks. The team will be empowered to innovate and implement the technologies and solutions they see fit.
Experienced PHP Developer
Belgrade
What are we looking for?
- Profound knowledge of PHP language

-

Minimum 3+ years of relevant working experience

-

Profound knowledge of object oriented concepts and design patterns

-

Profound knowledge of relational databases

-

Understanding of REST, SQL, Git, CI/CD pipelines

-

Hands-on experience with Docker

-

Experience with Slim framework

-

Open-minded, curious and eager to learn
As a plus:

-

Experience with web servers (Nginx, Apache)

-

Knowledge of JavaScript and/or Python

-

Experience with Cloud providers (AWS, GCP, etc.)

-

Experience in accordance to agile principles (Scrum/Kanban)

-

Knowledge or hands on any NoSQL database
Duties and responsibilities
- Perform qualitative coding, code commenting, debugging, bug fixing, testing and unit testing and other related activities in accordance with company coding conventions, approved designs and project standards
- Follow the agreed team or project processes and procedures
- Work with project manager and quality assurance representative to estimate new system issue resolution or package implementation efforts
- Write technical design specifications, participate in design reviews and provide input to the design recommendations
- Perform unit and integration testing of an application and identify, troubleshoot and solve application code related issues
Why to choose to work for Levi9?
- Fully remote work during COVID-19 pandemic
The most important for us is that all Niners are safe and healthy. Since the beginning of the pandemic, we all work from home (or any other place we like). We will maintain this trend until the circumstances become safe.

-

Flexible start of your day
The start of working hours is flexible: from 7:30 to 10:00. You are free to start working at any time within the specified time interval, with respect to daily duties and pre-agreed obligations.

-

Paid sick leave
Levi9 will pay in full (full salary) a total of 10 days of sick leave per year, including 3 days of sick leave per year without a doctor's prescription. A total of 3 days of paid sick leave without a doctor's prescription can be used separately or in combination during the year.

-

Private health insurance
After three months of working at Levi9, you will receive additional UNIQA private insurance – MedUniqa. This private insurance is fully paid by Levi9 and is renewed annually. Also, there is a possibility of additional insurance for a family member. Our insurance package includes 1500e for diagnostic annually and annual health systematic examination. The Uniqa package also includes insurance against the consequences of an accident, 24 hours a day during the agreed duration of insurance, without territorial restrictions.

-

Personal development plan
We care about your development. Every Niner creates own career development plan on an annual basis under the mentorship of his manager.

-

Levi9 Academy
Levi9 is the place where you can develop yourself in every phase of your career, so we created Levi9 Academy to provide you with all resources needed to advance. Levi9 Academy covers different programs, trainings, platforms with useful materials and resources. You will have the possibility to learn though various channels, using different methods to be prepared for the next steps in your career development.

-

Free access to Udemy for Business platform
Udemy for Business is the part of our Levi9 Academy. You can listen to every course available on Udemy platform using personal Levi9 credentials, available wherever and whenever you want.

-

Educational budget
We are committed to learning, as you can see. There are team budgets that support this mission by giving an opportunity to employees to be certified in desired areas and to attend various professional conferences.

-

Vacation days loyalty program
At the beginning of your work engagement in Levi9, you will get 23 days of annual leave. After 5 years of working in the company, the number of days of annual leave will increase to 26, after 10 years to 28, and after 15 years, to 30 days. This is our thank you for being loyal to us.

-

Personalized wellbeing package
To support Niners in their tendency of healthy and well-balanced life habits, we decided to create personalized wellbeing packages. At the quarterly level, every Niner can decide on the package that suits him best in the field of health, sports, and culture.

-

Home office budget
Understanding the different circumstances in which Niners do business daily has led us to, in addition to the ability to pick up equipment from the office, also provide the ability to buy the equipment that would suit more. That way, everyone will be able to choose the equipment for their home office according to their personal affinities.

-

Discount program
This program is designed to bring together all business partners with whom we have a discount agreement on services or product (various restaurants, shops, foreign language schools, gyms…). As a Levi9 employee, you will receive a card that is used as an identification for a discount.

-

Family activities
Family members are extended Niners's community. We design many activities you can enjoy with your partner and kids e.g. company parties, Movement CSR action, tailored-made kid's workshops to celebrate NYE, gifts for holidays, vouchers to welcome new baby… and there is a possibility to include family members in private health insurance plan on favorable terms.

-

Relocation package
If you decided to move to Belgrade, Novi Sad or Zrenjanin to start working in Levi9, we can support you with relocation package.

-

Work-life balance
We have a master's degree in work-life balance.
Join the magic number!
Deadline for applications:
22.09.2021.