Oglas je preuzet sa sajta poslodavca i nije proveren od strane sajta HelloWorld.rs

Mesto:
Novi Sad
Senioritet:
Junior
Datum ažuriranja:
17.09.2018.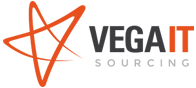 Internship for Front-end Developers
Novi Sad
College practice or small internship is a very important aspect of every learning process. Students are given the opportunity to actually engage and participate in real life projects which eventually allows them to gain experience which normally they would not be able to gain in college.
The internship at Vega IT lasts three weeks during which time candidates work on small projects by themselves while a mentor is there to assist for a short amount of time during the day - around 15 minute per day - just to provide the intern with the best practical advices. The reason why we require a certain level of knowledge before the internship begins is because we expect you, the candidate, to begin programing and solving real problems already on your first day in our company. It is really important to distinguish the internship from a training course, since we do not provide one. Throughout the 3 weeks spent interning with us you will gain knowledge that can certainly increase your chances of finding a job afterwards.
The following list shows what would be great to know and understand before applying for internship as a front-end developer at Vega IT:
HTML5
HTML5 markup language
how you can use the elements to enrich the semantic content of documents
what a valid HTML page is and you have to know how you can validate your pages
SCSS/CSS3
experience with CSS preprocessors (mainly SCSS)
cascading and selector specificity so you can write an effective code
CSS box model
JS/jQuery
the basics of jQuery framework and JavaScript programming language
Other
responsive/adaptive page optimization
cross-browser optimization - the basics about the cross-browser optimizations/support
experienced with Photoshop
The following is a list of additions that would provide you with a better chance of being accepted for internship at Vega IT:
JavaScript Frameworks (jQuery, AngularJS, KnockoutJS)
Making performance a priority
Accessibility
Conditionally loading JavaScript
Image optimization
Progressive enhancement - approach to web development that aims to deliver the best possible experience to the widest possible audience
Experience with CMS platforms
be able to work with version control systems such as Git and Subversion
Deadline for applications: 19.10.2018.
Apply here