Full Stack Developer
SkyHighGrowth Inc.
13.11.2019.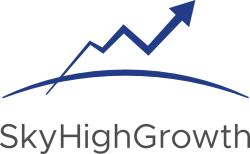 Full Stack Developer
(focused on Java)
Location: Knez Mihailova 11, Belgrade, Serbia
Employment Type: Full time
Who we are
We are SkyHighGrowth. Together with our German Partners we work on software development projects for the greatest businesses out there, such as: Porsche, Amazon, Daimler Benz, Ritz-Carlton, Audi, and many more.
This is a unique opportunity to work in "Crème de la crème" business league. We partnered with the world's largest marketing resource management software company and their product is used by the biggest brands in the world.
Belgrade team will undertake special projects and will be working on custom development requests for these well-known brands.
What are we looking for
We are looking for Full Stack developer, who will not only build amazing applications and software, but also participate in building the team of high performing individuals, who have an amazing portfolio of clients behind them.
What's in it for you
Amazing portfolio of challenging projects for the biggest brands in the world
Highly competitive salary
Opportunity to travel and meet our clients in person
Work in an environment surrounded by experienced software developers
Participate in creation of a company culture
Amazing office (see below) in the city center which is a minute walk from a parking spot
Good Social Environment
What do we need
Excellent knowledge of Java
5+ years of working experience in software development
Knowledge of Git and Jira
Experience with HTML5, JavaScript, Web Services, REST, Struts, JavaEE, EXTJS6, React, Spring, MySQL, MS SQL, Hibernate, JBoss/Wildfly, Maven, Ant, Subversion, Jenkins, UML and Software design. The more the better.
Please send your CV electronically.
https://www.linkedin.com/in/aleksajotic/
*Not to insult anyone but if you are not familiar with any of the technologies please do not apply.
Deadline for applications: 13.11.2019.