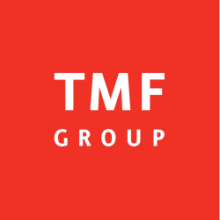 About TMF Group
TMF Group is a leading global provider of high-value business services to clients operating and investing globally. We focus on providing specialized and business-critical financial and administrative services that enable our clients to operate their corporate structures, finance vehicles and investment funds in different geographical locations.
Our core services can help companies of all sizes with HR and payroll, accounting and tax, corporate secretarial, international corporate structuring, fund administration and structured finance – whether a company wants to globalize, or whether they need support to streamline existing operations.
With operations in more than 80 countries, TMF Group is the global expert that understands local needs. Global reach, local knowledge: helping to do business seamlessly across borders.
HR & Payroll Implementation Consultant (Project Based)
Belgrade
Job Purpose:
This position will play a crucial role in the implementation of new HR & Payroll software. The new HR&P Consultant will also be asked to serve as the point person for ongoing support of the system once implemented.
An efficient, seamless transition will be crucial to our end goal - absolute customer satisfaction!
Main Responsibilities:
Participation in the implementation and continuous maintenance and development of the system in the area of Payroll/HR through:

internal projects - automation of information processes and
external projects - implementation of new customers

Internal and external customer requirements analysis; create additional reports and add more functionality
Provide ongoing support to system users
Technical support for all users
Administration of SaaS system
Continuous improvement of the solutions provided
Main Requirements:
Excellent Excel knowledge (working with large amounts of data)
Vast knowledge of local legislation in terms of salary calculation
Fluency in English
Solid experience in implementation of SaaS in Payroll/HR (localization)
Programming in Java environment
Good knowledge of the uses of APIs, ETL, Apache NiFi knowledge would be a plus
Good knowledge of Windows, Linux, Mac, Office365
DBA Postgres and ElasticSearch knowledge would be a plus
High analytical skills
Very detail-oriented approach
High interpersonal skills, creativity and independence in solving problems, task and goal orientation; accuracy and reliability in action
Experience in resolving payroll issues
Excellent communication and customer relations skills
Working at TMF Group offers
Learning opportunities: you will work with highly experienced colleagues who are ready to share their knowledge, and will receive the opportunity to work on diverse and complex client requests. You will also be able to apply for and be supported for training.
Value-driven work environment: you can expect integrity and respect from all your colleagues and your leadership team.
Teamwork: an environment where we learn from our mistakes and work together to improve our processes continuously. A no-blame culture where teamwork is important, valued and lived daily.
Ambition: we are a growing company in which we constantly look for the next opportunity and where all ideas are welcome.
Deadline for applications: 12.06.2019.