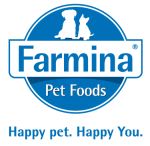 Farmina Pet Foods, an international company operating in more than 40 countries, having 4 Factory facilities world wide, due significantly increased production, is expanding its team in the Serbian production plant, located in Inđija:
IT Assistant
Location: Inđija
Reports to: IT Director, General Manager and CEO
Duties and Responsibilities:
Assist the IT Director as needed in providing service to employees and systems management.
Assist with network and security management.
Assist with data storage architecture.
Assist with procurement and implementation of new servers, technology, etc.
Assist with systems development.
Provide user level technical support for end users, computers, printers, etc.
Assist with end user system updates and monitoring. Including: Patch management, spyware removal and testing, virus checking, ensuring backup of data files, etc.
Assist with user management. (Adding and deleting users from AD, working with emails, etc.).
Monitor printers, copiers, and fax machines to make sure they are working properly and getting regular maintenance.
Assist in research of new technologies and software that might be beneficial.
Assist with technical documentation of systems and processes.
Assist with creation and documentation of IT systems and networks.
Assist with creation and documentation of IT systems and networks.
Assist with the creation and documentation of technical knowledge base for common issues experienced by end users.
Perform other duties as needed.
Mandatory requirements:
At least 2 years of similar or the same experience.
English language proficiency related to IT array of specialties
Experience with Microsoft Windows Server OS and Clients.
Experience with Linux Server OS and Clients.
Experience with MS Office products.
Must have basic knowledge of current technologies available in the IT world.
Experience and/or knowledge of various networking systems concepts including email, firewall, client-servers, network security, network protocols, etc.
Previous experience with computer and printer maintenance and repair.
Work independently and assist with multiple projects, priorities, and locations.
Work under pressure with interruptions and challenging deadlines.
Willingness to work with many different people.
Ability to be courteous and helpful.
Must show aptitude and desire to learn new skills on the job.
Be able to communicate clearly and precisely, both orally and in writing.
Desirable requirements:
Experience with Programming language as Java (JSE,JEE)
Experience with SQL.
Experience with SQLServer and MySQL DBA.
Well organized person.
Flexible to perform multitude of assignments
Changes adoptable.
People-oriented character: good communication and interpersonal skills.
Fit into the existing work environment: efficient, well-organized and dependable.
Attention to detail, team mentality and a positive attitude.
Professional presentation and appearance.
We offer:
Work in young and dynamic environment.
Career advancement
Opportunity to learn and enhance key competences.
We offer you an experience to work in growing international team of professionals, as well as a competitive compensation package.
To apply, please send your resume via Infostud portal. We will directly contact candidates whose qualifications meet our needs to proceed with the application process. Query is open till job position is filled.
We shall consider applications submitted in English language and will address only shortlisted candidates.
Deadline for applications: 01.12.2019.