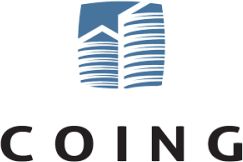 JAVA SOFTWARE ENGINEER
Novi Sad
With the expansion of our services into the US market were in the process of hiring Java software engineers for full time positions at our headquarters in Novi Sad, Serbia.

COING is built on strongly result-oriented principles, using the empirical method to determine what works and what does not work and constantly improving ourselves based on those conclusions. We apply these principles to both our business processes and our software development methodologies. That's why we're strong believers in the principles of the agile software movement and constantly analyzing our workflow trying to improve it. Test-driven, behavior-driven, agile aren't just buzzwords around here, they're the foundation our company has been built on because we believe they are the best road to quality software, which is in the best interests of both our employees and clients.

The happiness of our employees is genuinely important to us because we believe that highly motivated individuals are the most productive. We understand that software development is a highly intellectual process and that developers sometimes need large chunks of time in a peaceful and quiet working environment to maintain their flow. Therefore we optimize our business processes toward that end and do our best to provide such an environment to you. We'll also be very happy to hear your thoughts on this matter to further improve our working conditions.
WHAT WE PROVIDE AND PAY FOR YOU
Relaxed and strongly result oriented environment

22 days of vacation

Flexible working hours

Private health insurance

Private dental insurance

Conferences

Trainings and language courses

Unlimited free drinks

Cereals for breakfast

Lunch on Mondays

Team building activities

Equipment Multiple screens, SSD, fastest i5,16GB RAM
RESPONSIBILITIES
Web or enterprise Java system architecture design and development using modern methodologies and toolchains (agile, domain-driven design, behaviour-driven development).

Drive best practice, quality and consistency in the code bases through code reviews and system design analysis

Identify opportunities to improve development methodologies and fine-tune our internal processes
REQUIREMENTS
A minimum of 2 years' commercial experience in Java software development, using the full Java application stack

Strong skills with Spring and Hibernate or Java EE

Strong understanding of OOP and design patterns

Working knowledge of modern HTNIT CSS and JavaScript

Excellent written and verbal English communication skills

Bachelor degree in Computer Science or equivalent work experience
NICE TO HAVES
Experience with agile development methodologies (behavior-driven development continuous integration and delivery, executable documentation)

Experience with DevOps tools (Ansible, Chef or Puppet, Vagrant)

Proficiency with Linux or Unix, including writing shell scripts

Experience with NoSQL databases and distributed architectures

Experience with Natural Language Processing and/or neural networks
Deadline for applications: 05.03.2020.