Lead Software Engineer (Game Teams)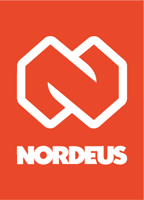 LEAD SOFTWARE ENGINEER (GAME TEAMS)
Belgrade
Here at Nordeus, we stunned the games industry in 2010 with the release of Top Eleven, the world's most popular mobile sports game, with well over 180,000,000 downloads to date.
Today we have three additional games across multiple genres, in various stages of production (and we have killed more than 20 games internally to get to this point). Without our awesome and passionate team of engineers, none of this would have been possible. We're now looking to grow the team - that's where you come in.
About the role
As a Lead Software Engineer, you will be leading a group of engineers within a small and independent game team. You will be working closely with leads from other disciplines (art, game design and product management etc.), and together guiding the team through new challenges on current and not-yet-existing games. This is a chance to join one of Europe's most successful studios as its growth reaches a critical point of inflection.
Some of the things you'll be working on
Mentoring and leading the team in all areas of game development - game logic, rendering, UI, networking etc
Cultivating team chemistry and motivation, growing team members soft skills
Being the most pragmatic person in the room
Creating​ new​ ​features​ for live games, together with game designers and artists
Creating ​prototypes​ ​and​ ​proof-of-concept​ ​gameplay​
Creating ​systems,​ ​tools,​ ​and​ ​workflows​ ​that​ boost speed and quality of work of the whole team
Writing high quality/performance code that runs on different platforms
Participating in company-wide Fast Innovations effort by pitching/prototyping new game mechanics, genres, technologies etc
(Very general) requirements
Having shipped multiple games successfully - preferably at least one while a senior or lead engineer
Genuine passion for games and game making, not just software development
Great communication skills and intrinsic motivation for mentoring
T-shaped, with wide understanding of different game tools, technologies and best practices as well as the confidence to tackle complex projects with different approaches
Fast (and lifelong) learner
Why you will love working here
Opportunity to delight millions of players with what you've built, every day
Chance to work with a team of experienced game makers that inspire each other to do better and have fun in the process
Competitive compensation, benefits and perks - we take very good care of the people we hire and the teams we build
Independently-owned and profitable studio that enables you to be free from multiple levels of meetings, approvals and other roadblocks
Belgrade is awesome. Considered a 2018 must-see city by the New York Times, Belgrade satisfies everyone: nightlife and unique music venues; design-centric neighborhoods and galleries; live sports; international cuisine; you name it. Life in Belgrade is also particularly good for families, with excellent international schools and nurseries options.
Deadline for applications: 26.04.2020.