Microsoft Certification Training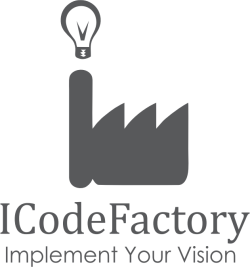 Microsoft Certification Training
Remote
Do you want to learn from the best Microsoft Certified Trainers by working remotely from your home? If so, this is the right fit for you.
ICodeFactory is the company that completes the entire software development process from idea to production. We are offering the opportunity for highly motivated, curious and talented students to take the training for MCSD – Microsoft Certified Solutions Developer.
Microsoft Training program consists of:
Programming in C#
Programming in HTML5 with JavaScript and CSS3
Developing ASP.NET MVC Web Applications
Developing Microsoft Azure and Web Services
Programming Microsoft SQL Server
Training details:
Training is organized remotely, and you can finish all your tasks from home
Duration of the program is 2 months, from Monday to Friday, 40 hours per week, with the possibility for adjustment of your course schedule according to your personal obligations
Requirements:
Great understanding of basic object-oriented programming concepts
Knowledge of the most important data structures and algorithms
Knowledge of database concepts and basic SQL
Good verbal and communication skills in English
What we offer:
Individual remote training with personal mentorship
Opportunity to work remotely with Microsoft Certified Trainers
Possibility for employment after successfully completed training
Market value of this training is over 4.000 €, but program is sponsored 100% by ICodeFactory
How to apply:
Note that preference in the selection process will be given to the students and graduates from the Faculty of Technical Sciences, Faculty of Sciences or other programming-related fields of study.
Please, send your CV electronically until 10.04.2020.