NETCONOMY Talent Lab - Traineeship for Backend Developer
Netconomy d.o.o.
09.06.2021.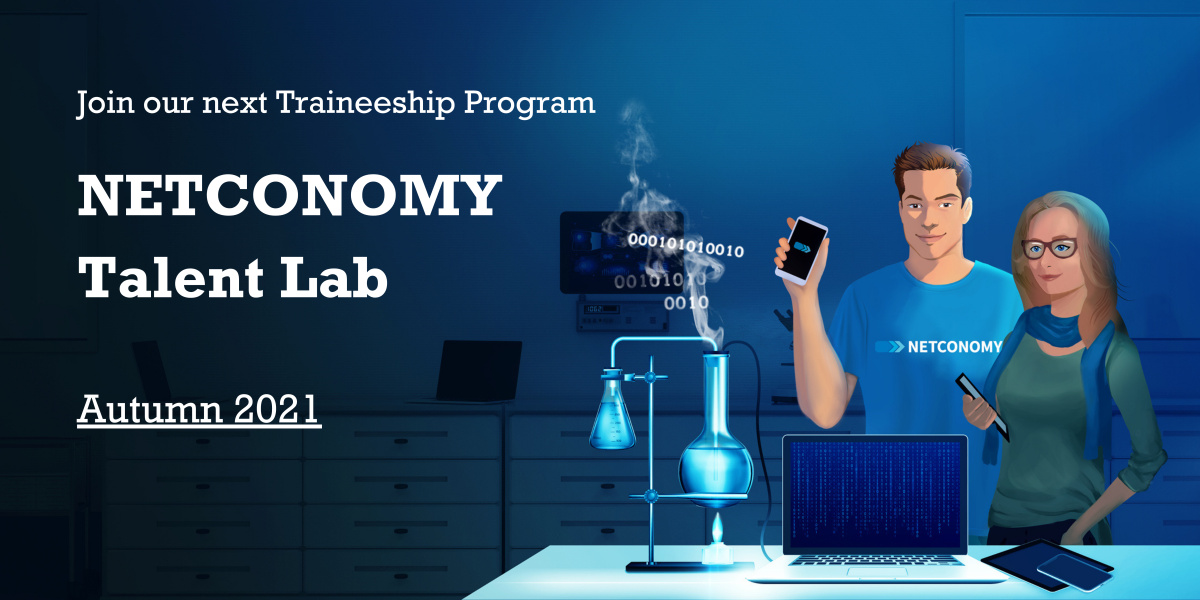 In September we are gathering talented individuals, eager to start their career in software development for a three-month long paid traineeship program. The Talent Lab includes a special set of trainings and workshops, mentoring from experienced colleagues and getting a glimpse of how a real-world software development project looks like. Our goal is to offer you a job after successfully completing this traineeship program.
NETCONOMY Talent Lab - Traineeship for Backend Developer (m/f)
THE INGREDIENTS – Are you our ideal candidate?
You are a recent graduate or in the final phase of your studies (IT related, Business Informatics)
You are passionate about software development and web technologies
You are interested in IT projects and agile frameworks
You are communicative person who likes working autonomously as well as in a team
Your English skills are at an advanced level (knowledge of German language is beneficial)
You are curious and eager to learn and grow
THE RECIPE – What will you learn about?
As a Backend developer at NETCONOMY you are responsible for specifying and designing optimal technical solutions and taking care about documentation
You will work with established frameworks and platforms (e.g. Spring/Boot; SAP Commerce)
You will find out how to work with modern Java technologies and frameworks
You will learn about good practices of software development process and software design
You will develop innovative and sustainable software solutions with agile methods (SCRUM)
You will gain first practical experience by taking over tasks and small projects as part of the training in a protected learning environment
You will be proactively supported by our experienced coaches and inhouse trainers from our NETCADEMY
THE LAB – How does it work?
Start: September 1st, 2021
3-month paid traineeship at NETCONOMY
40 hours per week
Mixture of lectures by experienced colleagues, practical insights into projects and self-study time
Pleasant and friendly working environment with a positive team spirit
Equipment provided by NETCONOMY
Modern office space with refreshments and fruit available
APPLY NOW! We advise you to apply as soon as possible.
Our Recruiting-Team is looking forward to your application! Please note that the complete recruiting process will be done remotely and starting dates can be arranged together with you.