Network Operations Center Engineer
Orange Cloud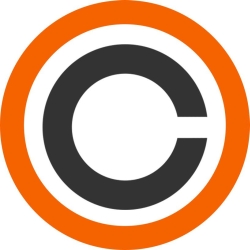 Network Operations Center Engineer
Belgrade
The Network Operations Center Engineer will provide direct network and server technical support in a fast paced, team oriented, worldwide environment. As a NOC Engineer your responsibility is to analyze and diagnose issues escalated from Technical Support. You will perform an initial review and investigation of these issues. This includes root cause analysis, determining areas of interest, and narrowing the focus of the investigation. You will use and maintain utilities to facilitate and improve investigations and provide knowledge and tools to the Technical Support staff to assist with their efforts. You will also work with members of the Engineering team by assisting them with reproducing issues, isolating problems and understanding how customers have deployed and use our products and technology. You will look for broader patterns and provide feedback on areas of potential improvement. The NOC Engineer reports directly to the Operations Center Managers and is responsible for case creation, case routing/escalating, status communication, solution design and working directly with third party vendors. The ideal candidate is a solid team player, someone who's willing to both help and be helped by fellow NOC engineers. This role ultimately crosses multiple divisions to make sure that issues are addressed quickly and efficiently, and our customers get the best possible experience with us.
Skills & Requirements
Positive, can-do attitude and a willingness to go the extra mile to make sure that issues get resolved completely.
Strong Linux systems administration (CentOS, RedHat Enterprise, Security, RPM Packaging)
Experience utilizing configuration management and deployment systems such as Puppet, Chef, Ansible and Saltstack
Experience in managing and troubleshooting Internet networking technologies such as DHCP, ARP, subnets, routing (BGP), firewalls (IPTables and hardware)
Systems Scripting Experience (Bash. csh or equivalent)
Experience with SQL (MySQL Administration and Queries)
Strong Experience in managing and troubleshooting DNS
Strong Experience in HTTP transactions and troubleshooting
Strong Understanding of SSL technologies including certificates, handshakes and ciphers
Strong experience administering and troubleshooting Nginx
Knowledge in load balancers and web accelerators (HAProxy, Varnish, etc)
Experience working with Github for configuration and software management
Knowledge in utilizing and configuration of Network Monitoring Tools (Graphite, Cacti, Nagios, New Relic, etc)
Knowledge in networking router and switch equipment (Juniper, Cisco, Arista)
Knowledge in working in Datacenter environments
Flexible in working various shifts (Weekends)
Personal skills
Strong attention to detail
Strong organizational skills
Excellent oral and written communication skills
Strong analytical and problem solving skills
Highly motivated self-starter
Ability to handle multiple projects and tasks
Strong ability to learn and improve
Ability to be autonomous
Contact us at hr@orangecloud.systems for a cup of talk regarding the role :)
Deadline for applications: 30.09.2021.
Apply here