Network Provisioning Specialist
Orange Cloud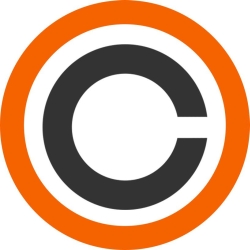 Network Provisioning Specialist
Belgrade
This position is responsible for the provisioning of all network services including but not limited to IP transit, lit long-haul wavelengths, dark fiber, peering exchanges, and other network and data center services. The Network Provisioning Specialists must ensure coordination and technical implementation of all new service orders across all service lines. This position requires a strong understanding of network interconnectivity and must be able to coordinate with internal departments, customers, service providers, and other third-parties within data centers environments across the globe.
Responsibilities (include, but are not limited to):
Provide order-entry, order tracking and all coordination needed for service installation, migration, and disconnection
Use a variety of online systems (internal and 3rd party portals) to track and manage orders
Ensure all internal provisioning systems contain accurate order data and documentation
Perform regular audits of information systems and patch panels
Escalate order issues internally as well as with external 3rd party vendors
Interconnection troubleshooting
Router and switch port selection, reservation and mapping
Meet customer committed dates for all service orders
Manage vendor relationships to meet firm order commit dates
Manage customer expectations and provide excellent customer service
Work with internal departments to ensure correct service and billing
Setup and conduct service activation calls
Qualifications:
Working knowledge of IP-based and optical transport network services
Experience with routing and switching protocols such as BGP (iBGP & eBGP), LACP, VLAN, MPLS, and IPV4/IPV6
Strong understanding of Data Center operations and equipment (Space, Power, Cross Connects, Patch Panels, Optics, Fiber, Colocation)
Basic understanding of project management
Ability to navigate carrier-level databases and trouble ticketing systems
Telecommunication, Data Center and/or CDN experience required
Experience with command line interface on Juniper, Cisco, Arista and Brocade routers and switches
Experience working in Ansible
Experience with flow data tools
Personal Skills:
Strong attention to detail
Strong organizational skills
Excellent oral and written communication skills
Strong analytical and problem solving skills
Highly motivated self-starter
Ability to handle multiple projects and tasks
Strong ability to learn and improve
Ability to be autonomous
Education:
Employee must have a 4-year bachelor's degree or equivalent experience in the internet and telecommunications industry
Additional certifications are a plus
Contact us at hr@orangecloud.systems for a cup of talk regarding the role :)
Deadline for applications: 15.04.2021.