Product Owner
29.11.2019.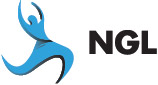 Product Owner
Belgrade
Next Generation Lotteries (NGL) in Serbia is looking for a talented Product Owner.
We are looking for a passionate, self-motivated and experienced candidate to join our agile team in creating reliable software operating for some of the largest lottery gaming systems in Europe.
Our teams are cross-functional, self-organizing, and highly autonomous. The teams work according to Agile Software Development practices where shared responsibility, cooperation, and team spirit are valued. The Product Owner (PO) is responsible for maximizing the value of the specific product by continuous improvement and management of requirements from various clients and stakeholders.
PO in Foundation Engineering Group in NGL will be mainly responsible for our Business Intelligence product but also for other components within the group.
Your Tasks
Participate in Program backlog refinement before the PI planning; this includes close and frequent contact with stakeholders, travelling if needed. Must keep the focus to constantly improve the customer's usability, performance, and security
Providing clarifications necessary to assist the team with their story estimates and story sequencing, and drafting the team's specific objectives for the upcoming Program Increment (PI)
Primarily responsible for building, pruning, and maintaining the team backlog. Ensuring that the Product Backlog is visible, transparent, and clear to everyone in the organization; Reviews and reprioritizes the backlog according to business value as part of the preparatory work for Iteration planning
Participates in development of story acceptance criteria, drafts them when feasible, and provides examples in support of Acceptance Test-Driven Development. Identifies when a solution proposed by the team is not a good solution to the business problem, and articulate why not. The technical aspects of the solution are completely owned by the team
Only team member who can accept stories as done. This includes validation that the story meets acceptance criteria and has the appropriate, persistent acceptance tests, and that it otherwise meets its Definition of Done
Participates in Team Demo and Retrospective. Uses feedback from stakeholders in each iteration to redefine the business value more accurately
Coordinates content dependencies with other Product Owners
Participate in the preparation of the PI system demo to make sure that they will be able to show the most critical aspects of the solution to the stakeholders
Accountable for packaging and creating / maintaining training material for the solution
Your Profile
Degree in Computer Science / Software Engineering or equivalent working experience
4+ years of working experience as a Product Owner, Business analyst or similar
Excellent technology background and knowledge
Experience working with Agile development teams and processes
Creativity and passion to create an outstanding product within the gaming industry
Excellent understanding of business requirements and their alignment within product strategy
Experience with Business Intelligence systems will be considered as an advantage
Strong analytical and leadership skills
Excellent communication, interpersonal and presentation skills
Fluent in English, both written and spoken
Our Offer
We emphasize on having a great working environment and offer the following to our employees:
Extensive training when entering the company as well as throughout the employment introducing new technologies and work methods
Modern office space in Belgrade
High quality office equipment
Agile work methodologies
Private health insurance
Happy Fridays
Social activities
Events that encourage innovation
Participate in the growth of the office in Belgrade
Work in an international environment
Opportunity to learn and grow
Possibility of traveling
About Us
Next Generation Lotteries is one of the largest integrated gaming groups worldwide. Next Generation Lotteries is therefore able to draw on the vast knowledge and experience of some of the most successful players in the gaming and lottery world. It is our objective to deliver the most innovative solutions that will render industry-leading returns to good causes in an ethically responsible way. We will deliver new content, new solutions and new standards to the world of lotteries.
Next Generation lotteries is a FULL SOLUTION provider for lotteries, allowing them to offer games to players through all available channels. NGL emphasizes a friendly and lively atmosphere where team spirit is highly valued.
We are looking for great talents in software development that are eager to develop in the profession. If you have the passion and enthusiasm for programming we may have an exciting opportunity for you. However, we are not perfect, as we know that we have many problems which need solving on our journey of continuous improvement. Do you have experience with continuous delivery? Have successfully applied test automation on a recent project? We want to know more. Join Us!
Please submit your resume and PORTFOLIO in English language. All applications will be handled with confidentiality. Only shortlisted candidates will be contacted.
Deadline for applications: 29.11.2019.