Product QA/Tester
EAMS Group
23.11.2019.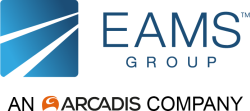 Product QA/Tester
Belgrade
Company Information
EAMS Group designs, facilitates and implements digital transformation programmes supported by leading edge technology to deliver World Class Asset and Safety Management across Rail, Highways, Airports, Utilities and other asset intensive industry sectors.
Utilising our advanced cloud hosted Industry Solutions and 'EAM Centre of Excellence' clients can transform their organisations to attain world class performance whilst minimising business risk and optimising ROI whilst driving down operating costs and improving reliability, safety and performance.
At EAMS Group we understand that successful Enterprise Asset Management (EAM) system implementation is far more than just implementation of the information system itself. It is the business transformation and culture change that occurs when a business adopts a fully integrated Enterprise-wide Asset and Safety Management philosophy.
Using our suite of proven frameworks and methodologies we ensure that the programme structure, governance, ownership and delivery is understood and adhered to and the expected change and benefits are delivered.
EAMS Group's delivery model provides sustainable business transformation to World Class Asset and Safety Management putting the EAM system at the heart of this transformation with full integration to the next generation of transformational technologies including Virtual Reality, 2&3D BIM Integration, IoT, Predictive Analytics and Cognitive Computing.
Our EAM Centre of Excellence will provide you access to EAM reference models, frameworks and methodologies, best practice processes and industry expertise and the cutting-edge technology that will achieve World Class results.
The capabilities of Consulting, Technology & Service Delivery divisions combine within the Centre of Excellence and enable our client organisations to reduce their time to value by rapidly realising World Class Asset and Safety Management by leveraging our market leading Industry Solutions and products.
Our Vision is simple: 'To be the Global Leaders in the provision of Enterprise Asset Management Services and Solutions'.
EAMS Group Products and Industry Solutions
EAMS Group develops a number of software products which are consumed within our Braid Industry Solutions. Dependent on the industry, our Braid Industry Solutions are formed of the best-of-breed software product stacks, offered as software as a service and hosted in our cloud, and implemented by our Consulting Services side of the business.
Each Industry Solution has an EAMS Group Industry Lead. Our Product Owners work with our Industry Leads to define and understand the leading practise business processes which translate to the system features built into our products.
Our Braid Industry Solutions are our differentiating accelerators which help our clients achieve world-class Asset Management, built to support the leading practise business processes our Industry SMEs have helped us define.
Our range of software products includes desktop applications, mobile applications, reporting and BI.
Your Role
EAMS Group are looking for full time Product Testers to participate in the day to day testing of our software products.
You will be working closely with one or many Product Owners, Scrum Masters, QA and development teams, and you will be at the heartbeat of the product development. You will learn a deep functional knowledge of how each product functions, the business processes they support and the ongoing developments. During the course of a development release, you will work with the Product team to test the new and existing product functions. In doing so, you will ensure that our products are of the highest quality and usability, and maintain our client-focussed mantra.
You will do this by helping to structure, formalise and document the testing scenarios and scripts, as well as loading the appropriate test data. EAMS Group's automated testing framework software is in its early days of development, but is integral to our ongoing testing methodology. As such, you will build automated testing cases, with the opportunity to develop automated tests within the automation software.
You will execute manual testing at key points during the product release cycle with extenuous detail, using our documentation tools, to structure and present your test results to the development team.
We need to ensure we are manually testing with efficiency and minimal duplicated effort during our QA builds and rebuilds. As such, you will ideally have skills with data preparation and loading, such that new features in development can be pulled in for consistent testing and internal demonstrations.
Outside of the testing cycle, you will also work closely with the Client Support team members to escalate issues which are identified by our existing clients. You will be the bridge between the Client Support teams and the Product development teams. Mostly, you will be available to support the communication of any reported issues back to the product development team, whereby you will capture the highest level of detail, ensuring they are easily replicable and quickly rectified.
With the Product QA and other team members, you will be available to answer their product-related queries and issues, and feed into the appropriate triaging processes. This may include meeting attendances and our testing, improvement and question channels.
Most of all, you will show self-organisation. You will understand the nature of the release cycles, and coordinate with the Scrum Masters, Product QA and other team members to ensure testing and documentation are maintained and built in time, and to appropriate detail, such that the releases are available to benefit our clients as quickly and efficiently as possible.
Primary Duties
Organise
Organise daily activities and backlog of tasks with Product QA and your Scrum Master
Manage ongoing testing with regression tests according to the release cycle
Operate within an Agile Sprint cycle and QA environment build cycles
Participate in daily scrums
Test
Have the capacity for functional understanding and detail
Have empathy and drive for the best user experience and recommend improvements
Prepare, load and maintain test data using our excel-based loading tools and XMLs
Undertake full detailed regression and feature testing during the cyclical releases and on a daily basis
Have the ability to spot trends and locate root causes
Document
Create and maintain manual testing cases, test scripts, and other documentation in the downtime between release regression tests
Create and maintain automated test cases, and help construct automated tests
Document and present product testing results to the Product Owner and wider Product team
Ensure bugs and improvements are well detailed and well communicated
Support
Support the Client Support team members with their functional understanding of the product
Support EAMS Group Consulting team in the testing and questions channels
Required Skills and Qualifications
Excellent communication skills
Excellent English-speaking
Professionality and confidence in internal meetings
Proven experience of functional understanding and business process concepts
Proven experience of self-organisation and structured thinking
Proven experience working closely with various teams and levels of understanding
Proven experience in preparing and working with large relational data sets
Knowledge or awareness of Asset Management is beneficial but not essential
Knowledge of Microsoft Office suite of programs
Knowledge of Java/JS is preferred
Experience of SQL is preferred
Experience in a Product Support and/or Testing role for at least three years for a software development team is preferred but not essential
Knowledge of Atlassian tools (Jira and Confluence) is preferred but not essential
Knowledge or experience of Agile approaches – Kanban, Scrum, etc. is preferred but not essential
Deadline for applications: 23.11.2019.