Mesto:
Beograd
Senioritet:
Junior
Datum postavljanja:
29.08.2017.
Rok:
28.09.2017.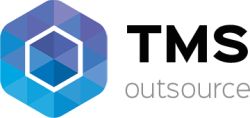 TMS is a growing web development company, working on multiple in-house and outsourced projects from different sectors.
We are keen to apply modern technologies and workflows (SCRUM, Test-driven development, continuous integration) in our projects, and our focus is to build a professional team that would be flexible and capable to deliver ambitious projects.
We are looking for a highly motivated intern to study in our company and become a full-time employed:
Agile Project Manager
Belgrade
What we will provide:
Mentorship from more experienced developers, project managers, and team leads;
Work in a friendly team of young people, flexible working hours, no bureaucracy or unnecessary pressure;
Opportunity to constantly learn and use new technologies, keep up-to-date with web development trends;
All necessary software and hardware;
Access to online courses;
Opportunity to evolve quickly, and get a full-time position if internship shows good results;
Ability to learn new things through team training, learning and group exercises.
What you will do:
Work in an Agile SCRUM environment;
Prepare and write task specifications together with the Product Owner, estimating the tasks;
Explain the tasks to developers and ensure smooth delivery;
Plan the sprints and monitor the sprint delivery progress;
Prepare the reports on task delivery and team productivity;
Manage some client touchpoints.
What we hope you have:
High level of organizational skills and ability to coordinate the work of a growing team and of several projects at the same time;
High motivation to study, good communicational skills and ability to work in team;
IT background;
Sufficient level of english language;
Basic knowledge of Agile SCRUM methodology;
Basic knowledge of project management tools;
Knowledge of web tools (browsers, web services).
Sliding working hours;
Great work place in a private house in a quiet green area;
Team building and community budget;
Deadline for applications: 28.09.2017.