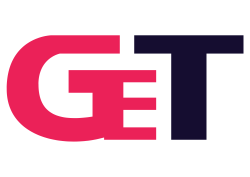 GET (Global Engineering Technologies) is an established international company, based in Belgrade, successful in delivering various industry-specific innovative IT solutions and developing in-house software products. Our team is made of more than 150 software engineers, business analysts and business domain experts. Our clients are ranging from 5.000 to 100.000 employees. We are a reliable partner of SAP, Atlassian, Microsoft and Cisco.
GET was founded by IT engineers driven by the idea of building a company that is constantly striving to improve its products and services. We have a proven track record of success in providing solutions in the automotive industry, logistics, finance/banking, production and retail. We nurture long-lasting cooperation, trust and continuous development with our clients, as well as with our team members.
We are GET. And we grow together as a team.
Click to GET Inside:
www.global-engineering-technologies.com/get-inside
We are looking for:
Quality Assurance Engineer
Belgrade
Required skills:
Minimum two years of experience in the software testing.
Approaches a product with the attitude that the product is already broken - it has defects and it is their job to discover them. Assumes the product or system is inherently flawed and it is their job to 'illuminate' the flaws.
Strong analytical skills with a mindset that questions assumptions; with a willingness to continuously help improve processes and procedures.
Ability to work independently with a willingness to share knowledge with peers to improve the quality of the team on the whole.
Ability to develop, manage and execute test plans that provide comprehensive test coverage at the product and system level; Uses all forms of requirement documentation, creates the test requirements that serve as acceptance criteria for Business, Product Management other stakeholders.
Ability to check results of tests in application and in database also (knowledge of SQL)
Strong listening skills; Good verbal and written communication skills within the team and with clients; Adjusts content of written/verbal communication to the audience.
Ability to analyze reported issues and mindset for testing software.
Ability to learn and support new tools as required
Have good communication skills
Good command of written and spoken English
Be genuinely curious and constantly striving to learn
Preferred skills:
Experience with Unit testing, Automated test frameworks, scripting.
Translates technical details into descriptions the customer can understand; Illustrates concepts of scope clearly.
Experience with a bug tracking tool like JIRA.
Proficient with test management software tools (Quality Center).
Proficient in a source control systems.
What we offer:
An attractive compensation plan that matches with your professional development
Long-term career path with us
Involvement in project assignments with diverse technologies
Working in small and highly-skilled teams with dedicated mentorship
Great experience working for top-tier clients worldwide
Access to private healthcare and sports facilities
Possibility to travel abroad
We are pleased that you have taken the first step to finding out about a career at Global Engineering Technologies. In order to ensure the most professional treatment of your application, GET is exclusively using online applications.
Deadline for applications: 21.09.2019.