Oglas je preuzet sa sajta poslodavca i sajt HelloWorld ne garantuje njegovu ažurnost.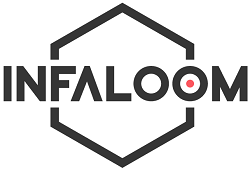 Infaloom builds goal-based wealth planning system for self-guided investors and financial advisors. We are a small team consisting of primarily senior software engineers. We use cutting-edge tools, technologies, and methodologies to build high-quality software.
Senior .NET full-stack developer
Belgrade
Infaloom is looking for a Senior .NET full-stack developer to join our team in Belgrade (New Belgrade, near Belgrade Arena). As a Senior Software Developer, you will be involved in the full software life-cycle.
Your responsibilities for this role will include:
Understand business and technical requirements
Designing, developing and supporting new and existing code
Being actively involved in implementation and testing
Troubleshooting, monitoring, and routine bug fixing
Creating & maintaining documentation
Education and Experience
A Bachelor's Degree in IT, Computer Science or any other related field will be considered an asset but is not mandatory
Must have a minimum of 5 years experience in .NET, C# and MS SQL technologies, .NET Core experience is a plus
Must have a minimum of 2 years experience with Angular or similar JavaScript (TypeScript) framework
Prior experience working within an agile environment
Advanced English
Desired Skills
Must have attention to detail
Experience in database concepts, modern process design and architectures will be a valuable asset.
Strong team player
Ability to self-improve, adapt and learn new technologies
Deadline for applications: 19.01.2022.
Upoznaj kompaniju
Infaloom
Infaloom je kompanija specijalizovana za isporuku naprednih offshore softverskih, inženjerskih rešenja. Sa svojim klijentima sarađuju na rešavanju problema vezanih za web i mobilne aplikacije.
Prosečna neto plata
1500 €
DevOps Engineer 1 plata