Mesto:
Budapest (Hungary)
Senioritet:
Senior
Datum postavljanja:
21.07.2016.
Rok:
05.08.2016.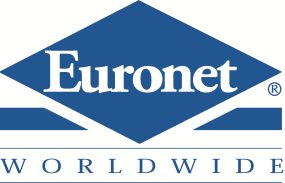 Euronet Worldwide

Euronet Worldwide is an industry leader in processing secure electronic financial transactions. The Company offers payment and transaction processing solutions to financial institutions, retailers, service providers and individual consumers. These services include comprehensive ATM, POS and card outsourcing services, card issuing and merchant acquiring services, software solutions, consumer money transfer and bill payment services, and electronic distribution for prepaid mobile phone time and other prepaid products.
We are currently looking for a
Senior Database Architect and Developer
based in our European Operations Center in Budapest.
Develop databases to support back-office processes. Acquire and/or develop requirements for these systems, work with users and/or user interface developers. Design and develop extract, transform and load procedures. Design and develop physical and logical structures. Demonstrate a strong focus on input and output controls. Perform procedure tuning for new and existing databases. Serve as knowledge leader for database technology and teach concepts to junior database developers and UI developers.
This position has a broad focus, including development of requirements, creation of database objects, and user support.
Job responsibilities include:
Understand key business needs and sources of data. Develop an understanding of the areas in which we do business and how information should be stored.
Assist in development of functional requirements. Write technical requirements and system documentation.
Create extract, transform and load (ETL) procedures.
Create tables, views, functions, stored procedures and other database structures.
Build effective system controls to ensure data is not lost during import or processing.
Serve as escalation contact for on-call group when needed.
Provide assistance to users investigating unique business events by analyzing the data.
We require:
University degree in computer science, management information systems, business information technology or software information technology or equivalent work experience.
7+ years' experience in database development and architecture.
Experience with Microsoft SQL Server and its components (database, integration services, analysis services, reporting services).
Excellent verbal and written communication skills in English AND Hungarian
Demonstrated experience in writing functional and technical requirements.
Demonstrated success in a business with multiple changing priorities.
Experience with large data warehouses.
Experience as a team leader is a plus.
Experience in UI development (html, .net, etc.) is a plus.
We offer:
Professional and international working environment
Competitive salary package
Opportunity to advance professionally
Our company offers excellent career prospects within a dynamic and multinational organization with leading position in the market and ambitious expansion plans. Please submit your Resume and Motivation letter electronically and visit our website at: www.euronetworldwide.com
Deadline for applications: 05.08.2016.