Oglas je preuzet sa sajta poslodavca i sajt HelloWorld ne garantuje njegovu ažurnost.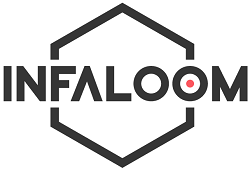 Infaloom builds goal-based wealth planning system for self-guided investors and financial advisors. We are a small team consisting of primarily senior software engineers. We use cutting-edge tools, technologies, and methodologies to build high-quality software.
Senior DevOps Engineer
Belgrade
Infaloom is looking for a Senior DevOps engineer to join our team in Belgrade (New Belgrade, near Belgrade Arena). As a Senior DevOps Engineer, you will be involved in the full software life-cycle.
Your responsibilities for this role will include:
Monitoring and maintaining multiple software environments
Maintaining CI server (Jenkins)
Deploying product updates
Identifying production issues
Automating operational processes
Providing Level 2/3 technical support
Writing & maintaining documentation
Education and Experience:
A Bachelor's Degree in IT, Computer Science or any other related field will be considered an asset but is not mandatory
Must have a minimum of 5 years experience at administering Windows/Linux operating systems
Must have a minimum of 2 years experience with managing cloud (Azure, Amazon or similar) or virtualization environments (WMware, VirtualBox, etc.)
Experience with k8s and Docker is a plus
Experience with scripting languages (Bash, PowerShell, Python, etc.)
Prior experience working within an Agile environment
Advanced English
Desired Skills:
Must have attention to detail
Great understanding of computer system and network concepts
Strong team player
Ability to self-improve, adapt and learn new technologies
Deadline for applications: 18.02.2022.
Upoznaj kompaniju
Infaloom
Infaloom je kompanija specijalizovana za isporuku naprednih offshore softverskih, inženjerskih rešenja. Sa svojim klijentima sarađuju na rešavanju problema vezanih za web i mobilne aplikacije.
Prosečna neto plata
1500 €
DevOps Engineer 1 plata