Senior Dynamics 365FO (AX) Technical Consultant
28.06.2019.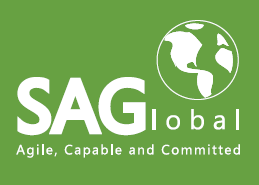 SAGlobal provides Microsoft Dynamics implementation services and industry-specific solutions to customers in over 76 countries worldwide. Delivered through our 700 employees spread across 6 continents, 20 countries and 26 offices. We're one of the leading global Microsoft partners and every day we help over 175.000 Dynamics users worldwide to deliver operational excellence and financial performance for their organizations.
Working with us means that you will work for the leading global Dynamics 365 provider. Microsoft has named SAGlobal the Global Microsoft ERP Partner of the Year and we're part of the elite top 1% of all Partners globally. We are 100% dedicated to Microsoft Dynamics 365, so we have no other lines of business or competing priorities.
We are happy to announce that our Belgrade team is growing which is the reason why we have published following vacancy:
Senior Dynamics 365FO (AX) Technical Consultant
Location of Employment: Blue Center, New Belgrade
Who we are looking for:
SAGlobal is looking for a Senior Developer to support expansion our Serbia-based Development Team. We are seeking for individuals with proficient knowledge of Microsoft Dynamics D365FO (AX), who have desire to expand their knowledge and work on implementation of Microsoft Dynamics 365 products.
What will you do:
You will be working closely with consultants and clients on delivering design and proposing solutions for various types of projects
You will simultaneously work and report on multiple projects and manage allocation of workload within the team
You will guide and assist other team members in resolving their tasks when needed
You will be sharing knowledge with colleagues and grow the expertise of the entire team
Requirements:
University degree
Knowledge of D365 F&O is a must
7-8 years of relevant work experience
Able to manage teams/part of the team
Strong Development and functional knowledge of the product is a must
Ability to resolve problems independently using an analytical approach
Ability to decompose a challenge into smaller parts and address the parts in a disciplined manner, individually or as a part of a team
Natural affinity for technology with a desire to improve technical skills
Customer – centric approach and great communication skills
Ability to work with team members across the globe
Excellent written and spoken English language
What we offer:
A full-time position, excellent team and competitive salary. An exciting work environment that will extend across continents with some of the best and most experienced Dynamics 365 functional and technical consultants on the market. Exposure to many different clients and their businesses across the globe. Fully funded professional training to equip you to thrive as a consultant in multiple roles. Continuous professional development support with guidance and mentoring from our dedicated team.
Benefits package includes:
Competitive Salary
Private health insurance for you and your family members
Flexible working hours
In office refreshments
Attending Team buildings, conferences, company events
If you are interested in this challenging position, we are looking forward receiving your CV in English.
Find out more about SAGlobal:
Deadline for applications: 28.06.2019.