Senior Engineer for O365/Cloud
24.05.2020.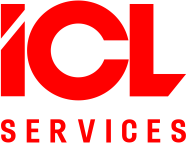 Senior Engineer for O365/Cloud
Belgrade
ICL Services is one of the biggest and oldest Russian IT companies currently in top 100 world IT outsourcing companies and key partner of Fujitsu. Today, the company works with more than 80 major clients (Eurobank, Auchan, Kelly Services, British Petroleum, Australia Airline, Itella, Leroy Merlin) from 30 countries. We are dynamic, determined, and provide a broad scope of services to some of the largest and most diverse companies in the world. For this, we are also well-respected and constantly strive to maintain our standards of professional excellence and ethical conduct.
What we offer:
A full-time employment contract
An opportunity to work on challenging projects with some of the world's largest companies
Flexible working hours, home office possibility once up to twice in the week
Compensation package (private health insurance, team-buildings, professional education and certification)
Opportunities for advancement within the company:

50% of employees' got salary raise
30% of employees' had a career growth

Opportunity to participate in various corporative programs (MVP - mentoring program)
Opportunity to be a part of socially responsible business (various activities to support our employees and community generally)
Modern and comfortable office in New Belgrade
A highly professional, but very friendly team you will enjoy being a part of
Overtime working hours are recorded and compensated
Human corporative culture:

80-85% of our employees appreciate humane corporate culture in ICL Services
85-90% of employees state that they work with great people

Professional education and certification – ICL genuinely values its employees and works continually on knowledge improvement across the business spectrum
Professional Role Requirements:
Bachelor or master's degree in computer science, Information technologies or equivalent experience & certification
Experienced in administration Operating Systems such as Windows Server 2012, 2016 and Windows 10
Experience in managing medium to complex MS Office 365 solutions
English language fluency (French would be an advantage)
2+ years of experience in Microsoft Windows systems administration, service management or similar positions
Knowledge of Microsoft productivity & collaboration tools
Ability to work in an internationally distributed team, good communication and collaboration skills
Analytical & collaborative mindset
Innovative and willing to try new things and unconventional approaches
Willing to occasionally travel internationally
Required senior level IT technical experience with the majority of the following technologies:
Experience in managing Exchange Online
Experience in managing SharePoint Online and OneDrive for Business
Experience in managing Azure AD and identities
Experience in managing on-premise AD on attribute level and usage of tools like ADSIEdit
Experience with migrating on-premise services to Office 365 (hybrid, cutover, etc.)
Experience in managing Skype for Business and Teams
Experience in managing permanent hybrid O365 scenarios
Will be treated as a bonus to have:
Experience in managing on-premise Exchange server
Experience in managing on-premise SharePoint server
Yammer
Intune
Compliance and conditional policies
eDiscovery and holds
ADFS and SSO
Split-brain DNS and VPN
Experience with PowerShell scripting (Additional scripting and programming language are plus)
Knowledge of IT Security principles and Cloud IT Security
Key responsibilities and deliverables:
Service support & operation:
Maintain and troubleshoot the company's corporate IT Solutions
Keep solution availability at agreed level
Assist Tier 1 and Tier 2 support levels in resolving incidents
Create knowledge articles for Tier 1 and Tier 2 support levels
Service improvement
Work on improving existing solution by understanding what users need by applying user experience approach to designing use cases and functionalities
Deliver new solutions in a way that they support productivity, mobility, collaboration and innovations
Lead projects and participate in projects in collaboration with the business and other IT teams
Keep solutions roadmap up to date and propose solutions improvements for development pipeline
Creating and changing the documentation for Corporate IT Infrastructure, including processes and procedures
Collaborating with other teams to plan Windows automation strategies for implementing new systems and services
Other duties delegated by the team leader
We are looking forward to receiving your resume. Our selection process consists of an introductory interview with the HR and a professional interview with our IT experts. We endeavor to make our selection process as quick and as transparent as possible – don't hesitate to ask if you have any questions. Please, bear in mind that only shortlisted candidates will be contacted for an interview.
Deadline for applications: 24.05.2020.