Senior Full-Stack Engineer
Constru
23.10.2020.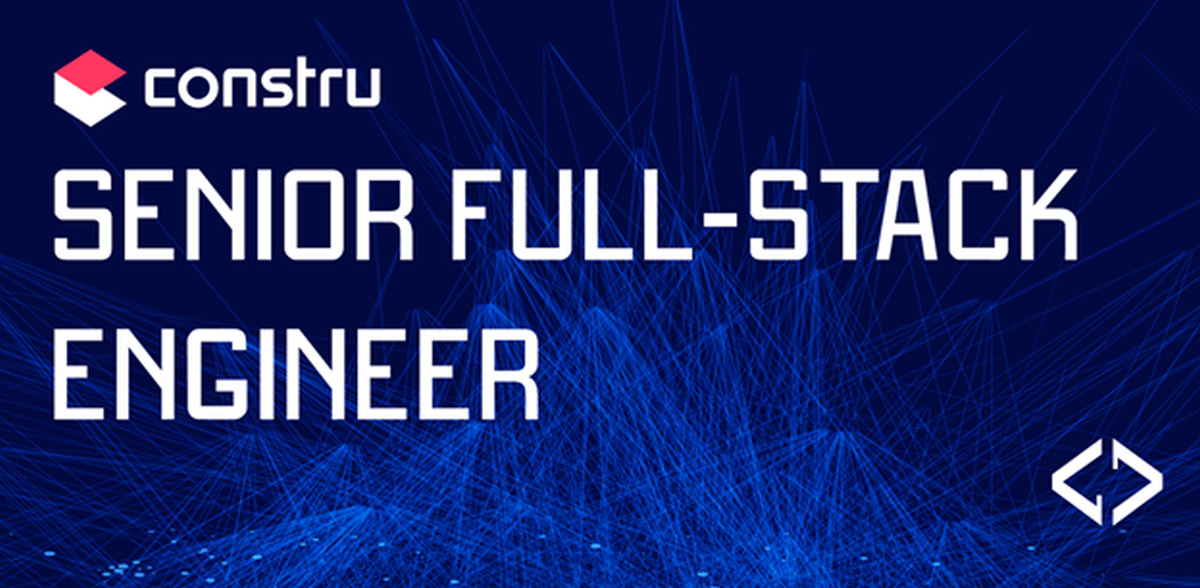 SENIOR FULL-STACK ENGINEER
Constru, one of the most influential Israeli startups, builds a full-scale construction brain: an end-to-end solution that collects, analyzes, and visualizes construction data, while synchronizing with every step along the entire construction process. Our team has already disrupted the automotive industry, and now we arrive to bring breakthrough artificial intelligence and computer vision to the real estate sector.
We're looking for you, a super strong and tech-savvy developer, to build this awe-inspiring future with us. You need to be very much hands-on and passionate about designing and building new things from scratch.
If you're excited by the tremendous opportunity of joining a funded and fast-growing startup, love to achieve, enjoy the collaboration of different disciplines, and want to take part in changing the biggest industry in the world, join us!
Responsibilities
Taking ownership for the development of client-facing applications
Implementing complex software system architecture for web-based framework
Translating of Ul/UX design wireframes to actual code that will produce visual elements of the application
Building solutions that include both front-end and back-end portions
Minimum qualifications
At least 7 years of full stack software development experience
Experience in modern JavaScript frameworks, experience with Vue.js and Node.js
Experience with SQL, REST API
Proven record in development and support of a system with clients in production at scale
Advantages
Experience working in international startups
Experience with Cl/CD or at least testing-automation
Development using AWS technologies
Read more about us on Constru.ai.
This is a job advertisement by Axeltra Nearshore Software Development.
If you believe you are the right person for this job, please send your CV to us. We are looking forward to hear from you. Only shortlisted candidates will be contacted. www.axeltra.com