Senior Java Developer
Exela Techonologies Ltd
03.11.2019.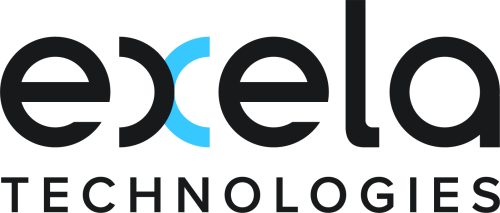 Senior Java Developer
Belgrade
Why Exela?
We are global, public company (Nasdaq: XELA), where the people behind Exela are as important as the company itself. Our team's extensive experience across multiple industry verticals give us a better sense of our clients' needs. That begins with teams comprised of individuals from diverse backgrounds with different perspectives.
Join our global team as we create advancements in business process automation solutions that impact our client's mission-critical operations across the industries they serve. The diversity of our workforce and their inspiring ideas resonate throughout all that we do – don't just read about digital innovation, be part of the revolution!
Job Purpose:
Exela Technologies is on the lookout for Sr. Java Developers with experience in Software Development to join our team of product innovators in Belgrade, Serbia. You will have the opportunity to extend your skills and our platforms to build innovative products, and be involved in designing new and custom solutions. There is significant opportunity right person, if you have a flair for coding, are committed to building a product from scratch and greedy for success.
At Exela, our mission is to help put our clients' companies and organizations at the top of their class with a full range of transaction processing solutions, expert consulting services, and administrative support. We accomplish this by combining our global network of talented people, our first rate technologies, and our innovative processes. Exela sets the standard for quality and excellence.
Mandatory Skills
4-6 years' experience in Core Java & Angular JS
Primary Skills
3+ years of hands-on Software Development experience
3+ years of experience in Java Web Application Development
3+ years of experience in Angular 2/ Angular 4/ Angular 5 and latest
Hands on experience in Core Java with good in OOPS Concepts
Hands on experience in HTML5, CSS3, Bootstrap and XML
Framework: Spring, Struts, Hibernate
Webservices, JDBC, Hibernate
Hands on experience in jQuery, Javascript & Ajax Framework
Hands on experience in the Web service Development
Hands on experience in Eclipse IDE, Version Control System CSV/SVN/other
Experience in developing web applications using at least one popular web framework (Struts Spring MVC)
Profound insight of Java and JEE internals (Class loading, Memory Management, Multithreading, Transaction management etc.)
Hands on experience in Apache Tomcat / JBoss
Degree in Computer / Electrical Engineering, Degree in Computer Science
Other Skills
Should have worked on Java 1.7 and 1.8 with Jboss(Wildfly) as an application server, ORM Hibernate with MongoDB, PostgeSQL, MySQL, SQLServer, Oracle
JMS-based Messaging
Should have worked on Infrastructure tools: Kafka, Zookeeper, Nginx
Client Side stack: Angular 4 and latest with ngrx, redux , typescript, Bootstrap, ag-grid etc.
Should have experience on Environment tool/ Automation tool: Kubernetes, Docker, Prometheus, etc.
IDE: IntelliJ, VSCode or Eclipse possible
Hands on GIT, Maven, Ant and Jenkins or equivalent
Excellent verbal and written communication skills
Key Attributes:
Strong in Numerical Ability & Logical Reasoning
Go-Getter with positive attitude
Ability to learn various systems
In return, we offer:
Work in a dynamically developing international company at the Exela Tech Development Centre in Central Belgrade with global standards and systems.
Good social environment. Great company culture.
Regular technical training and individual development
Social package and employee benefits of corporate level:
Insurance
Private Medical Care
Multisport Card- Health & Fitness
About Exela
Exela Technologies, Inc. ("Exela") is a location agnostic, global business process automation ("BPA") leader combining industry-specific and industry-agnostic enterprise software and solutions with decades of experience. Our BPA suite of solutions are deployed in banking, healthcare, insurance and other industries to support mission critical environments. Exela is a leader in work flow automation, attended and un-attended cognitive automation, digital mail rooms, print communications, and payment processing with deployments across the globe.
Exela partners with customers to improve user experience and quality through operational efficiency. Exela serves over 3,700 customers across more than 50 countries, through a secure, cloud-enabled global delivery model. We are 22,000 employees strong across the Americas, Europe and Asia. Our customer list includes 60% of the Fortune® 100, along with many of the world's largest retail chains, banks, law firms, healthcare insurance payers and providers and telecom companies.
Exela's recruitment and selection policy is designed to ensure that we select the best possible candidate for the job, on the basis of their relevant merits and abilities as measured against the requirements of the job. Our employees have access to highly sensitive documents and data, all employees are subject to background screening which may include but is not limited to confirmation of employment history, credit checks, criminal record checks, and confirmation of educational attainment. All sensitive or personal information received from and in relation to the candidates is to be stored and used only in strict compliance with the company's GDPR polices and all applicable Data Protection Legislation.
Deadline for applications: 03.11.2019.