Mesto:
Beograd
Senioritet:
Senior
Datum postavljanja:
16.10.2019.
Rok:
31.10.2019.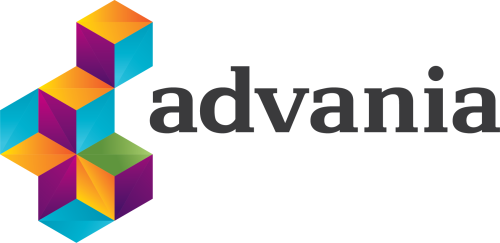 Advania is a leading Nordic IT-provider serving thousands of corporate clients in the public and private sectors. Advania was founded in 1939 and has over 1200 employees in Scandinavia. We operate in all aspects of society, providing a wide range of IT-services, platforms, cloud solutions and support to multinational enterprises, governments, big, small and medium sized businesses. Our mission is to help our clients to simplify IT-infrastructure, enhance functionality and reduce costs. We focus on creating value for clients by spotting opportunities for clever and strategic use of IT, finding the right solution for each client and fitting it perfectly to the client's needs.
Senior Network Engineer
Belgrade
Senior network engineer with a focus on design, maintenance for our DC/SP business and interaction with medium to large customers within and outside of Advania data centers.
We wish to hire an ambitious, experienced individual with a natural talent for interacting with customers and great interest in all things IT. You will be joining a team of engineers focused on solving tough cases, delivering network designs and operating data centre, service provider and customer network environment. If you wish to be employed in a lively workplace with world class standards and work ethic you should consider this opportunity.
Qualifications
Have 5+ years of experience in a network engineer or equivalent job
High level routing/data centre and service provider networks experience is required
Experience with design documentation and drawings
Active CCIE or equivalent certification is desirable but not required
Extensive experience with IP, BGP, MPLS, WAN, Cisco IOS, IOS-XR, NX-OS is a must
Experience with Cisco ASA, Cisco FirePOWER, Forgigate is desirable
Knowledge of data centre designs is desirable
Knowledge with Linux (Centos, Red Hat) is desirable
Scripting/programming experience is desirable
Experience using Project/Issue tracking tools, such as JIRA
Ability to multitask in a busy environment, show initiative and proactively take on responsibilities and challenges
Ability to solve problems independently and quickly
Positive and able to understand and anticipate customer needs
Excellent verbal and written communication skills in English is a requirement
What we offer
Work with highly motivated, talented and professional team
Good working environment
Competitive salary
Private health insurance
Flexible working hours
Website www.advania.rs and advania.com.
Deadline for applications: 31.10.2019.