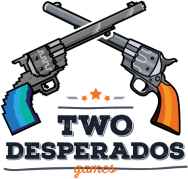 Senior Software Engineer
Belgrade
Job Description
We are looking for a Senior Software Engineer to lead our Development team and move our games to the next level! Our games Woka Woka and Viola's Quest have over 30 million players worldwide and that is only the beginning! Alongside our Development team, you will work with other departments as well, to connect with new players around the world.
Here's what you will be doing
Leading, developing, motivating and managing a team of programmers.
Coach and guide the development of the team members.
Plan, organize, follow-up and evaluate the work of the team and its impact on the project.
Create and understand the roadmap/implementation of new features into a project.
Actively work with other department leads and facilitate the information flow.
Identify risks and provide relevant solutions to complex problems.
Own the strategy and roadmap for achieving company goals.
Estimate time to accomplish programming tasks and commit to meeting all objectives.
Establish and implement best practices, development process and coding standards.
Identify and solve bottlenecks.
Participate in code review and asset integration through the different stages of development to ensure the project is always structured and technically under control.
Complex systems for the needs of the projects, like real time events managers, asset bundles managers, editor tools, etc.
Write technical design documents, for milestones and internal use.
Desired skills and experiences
Strong understanding and application of the most appropriate modern standards and practices.
Strong written and verbal communication skills.
Coaching and mentoring, motivating team member and maintaining a comfortable and conductive working environment.
Good analytical and problem-solving skills.
Able to identify process optimisation.
Working well in a team environment.
Excellent C# and Unity programming skills and experience, as well as advanced knowledge of Unity team workflow and integration pipeline.
You are proficient at Mobile Operating Systems: Android, iOS and others with an advanced understanding of the challenges multiplatform.
Ability to convert concepts into deliverable solutions.
Ability to rapidly create many small documents.
High level of understanding in one or more software development methodologies.
You have a good understanding of Mobile Submission Processes and its limitations: iTunes Connect, Google Play, Amazon App Store.
What you'll learn in this role
Learn about the industry trends and benchmarks.
Working on game development process.
Develop sustainable solutions, improving the engine and leaving it better than you found it.
How to make progress in your personal career.
Deadline for applications: 04.04.2020.