Senior UX/UI Designer
16.11.2019.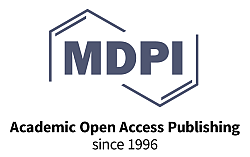 Senior UX/UI Designer (full-time)
Belgrade, Serbia
Organization Overview
As an international pioneer in scholarly open access publishing, MDPI has the mission to foster open scientific exchange in all forms, across all disciplines and platforms. Besides our soft­ware-driven main business, we develop and maintain all sorts of digital platforms ranging from scientific exchange platforms to article databases and search engines, all focused on empowe­ring scholars and giving them the best possible product and service experience. Because digi­tal platforms form the backbone of MDPI, we want to invest and grow our product and service design capabilities. Thus we are looking for design talents who are passionate about creating elegant design solutions, enriching the interactions users have with our complex systems.
Job
You will contribute to the creation of a brand new product design department and work closely with other experts from all across our organization. You will also be involved in implementing a new design process, design sys­tem, create innovative design solutions for new existing products. Your work will shape the future of our fast-growing organization and contribute to our vision of open science.
Responsibilities
Conduct detailed user research and generate meaningful insights for your design
Create design solutions for improving the user experience of new and existing products
Develop storyboards, mockups, and prototypes to effectively communicate design ideas
Work closely with software and web developers in scrum teams
Shaping and contributing to the company's design system and documentation
Minimum qualifications
Bachelor degree in UX Design, Interaction Design, related field or equivalent practical experience
2 years of professional experience in the design or software industry
A strong passion and a strong drive to pursue design excellence
Preferred qualifications
4 years of professional experience in the design or software industry
Demonstrated experience in creating meaningful digital interfaces and user experiences
Demonstrated experience in a wide range of research methods, e.g. survey, ethnography, testing
Experience in working with web-based technologies such as HTML, CSS, JavaScript
Experience in using design tools, e.g. Sketch, Figma, InVision, Adobe CC Suite
Ability to understand the value of design within a business context
Excellent communication and collaboration skills
What we offer
Top-notch tech equipment
Flat organizational structures
Attend science conventions
International work environment
Monthly team events
Competitive salary
Application
Resume including personal information, past education, work experience
Portfolio showing projects, preferably with detailed case studies
Reference letters and certificates
Deadline for applications: 16.11.2019.