Senior C# Developer
29.01.2020.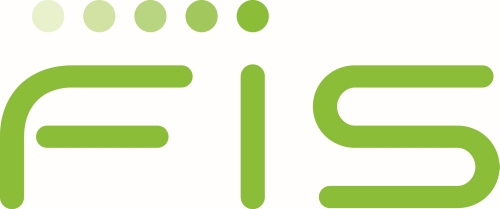 Senior C# Developer
Belgrade
Are you curious, motivated, and forward-thinking? At FIS you'll have the opportunity to work on some of the most challenging and relevant issues in financial services and technology. Our talented people empower us, and we believe in being part of a team that is open, collaborative, entrepreneurial, passionate and above all fun.
About the platform
Prophet is a leading risk management platform used by the financial services industry around the world to model companies' financial business.
Prophet Enterprise is a robust application built upon windows application technologies that enable the execution of processes that perform in depth calculations based upon the actuarial models. The processes are executed in a distributed environment through grid computing clusters and maximizes processing power resulting in reduced costs and increased productivity.
Prophet SaaS is the new system with single web interface and microservices run in docker containers on Cloud.
What you will be doing
As Senior Software Engineer you will research, design, and develop technical solutions for Prophet C# applications. You will be working on moving Prophet functionality from existing applications to SaaS. You will be involved in the full software development lifecycle, from design through to implementation, testing, production, and maintenance.
Hands on code development for customizations and extensions to software
Interact with product managers to define system requirements and/or necessary modifications
Working with peers to plan, implement, test and document the desired functionality
Develop innovative ideas and solutions for projects
Identify issues and critically evaluate implications of ideas or solutions
Suggest technical alternatives and improvements of processes and systems
Support other members and share best practice within the team
What you bring
5+ years of experience with C#, Web Service (ASP.Net WebApi Preferred) and Database development
Experience in full software development lifecycle
Strong analytical and problem-solving skills
Self-motivation, strong initiative, good time management skills
Willingness to work in/build an Agile team
Very good level of English
Bachelor's degree in Computer Science or related field
Added bonus if you have experience
In finance/insurance; Design Patterns; Agile/iterative
With Web Client Development (Angular, HTML5/CSS3)
With .Net Core
With distributed and microservices architecture
With container technologies like Docker
With message queuing systems like RabbitMQ, Kafka, Azure Service Bus etc.
With WPF and WinForms; .NET; Multi-Threading; XML; C++; PowerShell
What we offer you
A work environment built on collaboration, flexibility and respect
Competitive salary and attractive range of benefits designed to help support your lifestyle and wellbeing (including private healthcare, 27 days of vacation, work from home – 4 days per month, etc.)
Varied and challenging work to help you grow your technical skillset
Ready to start your journey with us?
We look forward to receiving your application. Please use only the button below in order to apply (only complete online applications will be considered).
FIS is committed to protecting the privacy and security of all personal information that we process in order to provide services to our clients. For specific information on how FIS protects personal information online, please see the FIS Online Privacy Notice.
Deadline for applications: 29.01.2020.