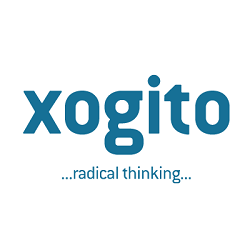 Senior C#.Net Developer – REF 162 – 03
Full Time, Permanent
Europe, Remote
Purpose of the Role
We are expanding our team of seasoned C# .Net professionals. Your role as senior developer in our team will be to bring your expertise, analytical mind and strong programming skills into the implementation of web-based systems currently under development or in starting phase.
Duties and Responsibilities
Participate in architecture discussions and project planning sessions
Take an active role in both client-side and server-side programming
Write clean, testable and reliable code
Work in close collaboration with product management, Devs, Ops, clients, following Agile methodology
Follow the latest technology trends and consider them in the development of the projects
Required Experience & Knowledge
A number of successfully developed web-based SaaS solutions
Excellent working knowledge of Microsoft C# together with strong knowledge of OOP
Advanced usage of ASP.NET MVC, Entity Framework, Web API
Experience with JavaScript, React, jQuery, Bootstrap, HTML5, CSS3
Strong command of SQL Server
Experience performing requirements gathering
Advantage
Exposure to Microsoft Azure services
Experience with NoSQL databases, especially MongoDB
Experience with analytics and reporting systems, especially PowerBI
Skills and Attributes
Ability to work independently, as well as in a cross-border team
Client-oriented approach
Self-driven, enthusiastic and friendly persona
Availability to work on a different word-clock shift (like EST)
"How do we do better" attitude
Required Education & Qualifications
Fluency in English language
Bachelor's or Master's degree in Computer Science or relevant experience
Any relevant certificate would be considered a plus
Deadline for applications: 16.08.2019.