SharePoint Functional Administrator
06.10.2019.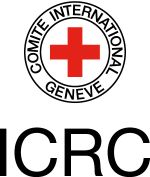 The International Committee of the Red Cross (ICRC) is a neutral, impartial and independent humanitarian organization that works to protect and assist people affected by armed conflict and other situations of violence. To find out more about ICRC mission and its activities visit www.icrc.org
The SharePoint Functional Administrator is the site technical expert of the Family Links Website & the Family Links Extranet and promotes the policies and best practices established by the Product Manager based in Geneva, to simplify, standardize and automate business processes.
The Belgrade Shared Service Centre (BSSC) is looking for one suitable candidate to fill the following position:
SharePoint Functional Administrator
(location Belgrade)
MAIN TASKS
Supports delivery of new SharePoint solutions and existing SharePoint enhancements by creating and managing content (pages, lists, etc.), contributes and supports definition of business requirements based on needs and configures common and reusable solutions based on needs
Responsible as a Single Point of Contact for user support requests
Creates and manages support tickets (when escalation to central IT support teams is required) as well as contributes in User Acceptance Testing and regression testing
Responsibility for the access and content within the Family Links Website & the Family Links Extranet - regularly audit sites for content and usage, manages user access, maintains groups, permission levels, and permissions in compliance with security policies
Creates and maintains specific training materials. Provides training of Family Links Websites & the Family Links Extranet effectively
Ensures central IT policies and processes are followed within the Family Links Website & the Family Links Extranet
REQUIRED PROFILE
Bachelor's degree or equivalent in IT or related discipline
Minimum 3 years' experience in the SharePoint project delivery (requirements, design, build, test and implementation), field of data and information management as well as data quality control
Knowledge of functionality and limitations of various versions of SharePoint (2007/2010/2013/2016)
Good command of MS Office Suite tools (Word, Access, Excel, PowerPoint)
Experience with service delivery and application support
Fluent knowledge of English language
PERSONAL PROFILE
Strongly motivated by humanitarian work
Excellent communication skills, both verbal and written
Excellent capacity to work independently and/or with minimal supervision, respecting the established framework
Ability to adapt and work in team in a multicultural environment
WHAT WE OFFER
A work and progressive professional development in an exciting international humanitarian environment
An inspiring opportunity to practice your profession in a multicultural organization
Stimulating benefits package
If you are interested in this position, please send us your CV and Motivation letter exclusively in English.
Only short-listed candidates will be contacted.
Deadline for applications is 06.10.2019.