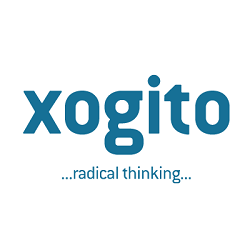 Shopify Developer – REF 153 – 02
Full Time, Permanent
Remote in Europe
Purpose of the Role:
Be responsible for the development of new sites, pages, and features for US brands, working as a part of a small product team with passionate and seasoned developers. Understanding the logic behind design patterns and architecture, and know how to engineer complex behaviors and components, your work will include front-end development as well as assistance in configuring Shopify and custom apps.
Duties and Responsibilities:
Design and develop customer-focused solutions on the Shopify platform
Work collaboratively with a small team to create beautiful products at scale
Contribute to architecture decisions and scaling solutions to meet customer expectations
Focus on agile development processes, with the ability to make changes on the fly
Assist the PM in discussing functionality, requirements, and technical solutions
Required Experience & Knowledge:
Strong background in the eCommerce environment, with a focus on both client and server-side
At least 2 years experience working with the Shopify platform
Server-side programming background in either Node.js, Ruby or PHP
Demonstrable expertise with HTML5, CSS3, JavaScript and frameworks
Experience with Shopify's theming system and/or REST API
Experience working with 3rd party services and APIs, specifically plugins for Shopify and AWS
Advantages:
Shopify app development experience
Exposure to SQL and NoSQL DBs
Previous experience with other eCommerce platform, particularly Magento
Skills and Attributes:
Solid problem-solving and analytical skills
Excellent time and task management skills
Avid and thorough communicator to both technical and non-technical parties
Required Education & Qualifications:
Bachelor's or Master's degree in Computer Science or related degree
Excellent English communication skills – written and spoken
Rok za konkurisanje: 06.12.2019.