Software Developer
19.10.2019.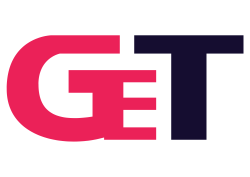 GET (Global Engineering Technologies) is a Serbia-based company, founded by IT engineers driven by idea of building a company that is constantly striving to improve its products and services.
GET is an established international company, successful in producing various industry-specific innovative software solutions using the latest cutting edge technologies, accompanied with trainings and support for end-users. We deliver top quality services and help our clients to increase their business reliability with a wide range of software development and consulting services, as well as a broad portfolio of middleware for collaboration, predictive analytics and systems management. We have a proven track record of success in providing solutions in automotive industry, logistics and retail.
Our team is made of more than 100 software engineers, business analysts and business domain experts. Our clients are ranging from 5.000 to 80.000 employees. We are a reliable partner of Atlassian, Microsoft and Cisco.
GET is people. And we are one big family.
Click to GET Inside:
www.global-engineering-technologies.com/get-inside
We are looking for:
Software Developer
Belgrade
You can become a member of an inspiring engineering team that is responsible for development and maintenance of different software products on many popular platforms. You should possess general software development skills and experience with object oriented programming languages like Java and C#. As a member of our team you will have chance to engage on development of different software product elements (UI, Business logic, Database, Analysis and reports), learn new technologies and progress rapidly.
Required skills:
Experience in either Microsoft C# or Java
SQL (Oracle, Microsoft SQL Server, MySql or other relational database)
Eclipse/NetBeans, Visual Studio or other development tool
Ability to learn and support new tools as required
Have good communication skills
Intermediate level of English language – written and spoken
Be genuinely curious and constantly striving to learn
Preferred skills:
More than 2 years of professional experience in software development
HTML, JavaScript, jQuery, CSS
Scrum, Agile experience
VCS (Version Control System) experience: mercurial, git, SVN, Microsoft TFS, etc.
What we offer:
Attractive Salary and project based Bonus concepts
Full-time employment
Challenging tasks in a highly professional environment with work in multiple technology and language
Great experience working for top-tier clients worldwide
Ability to develop through learning and teamwork in small and highly-skilled teams
Possibility to travel abroad
We are pleased that you have taken the first step to finding out about a career at Global Engineering Technologies. In order to ensure the most professional treatment of your application, GET is exclusively using online applications.
Deadline for applications: 19.10.2019.